Make yourself New Crayons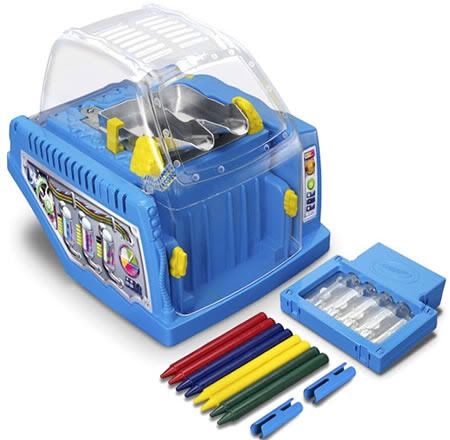 I loved to collect coloring books when I was a kid. You can just imagine my joy when I received my first box of a 72-piece crayola crayon set. I took care of that set as if it was the most precious thing I've ever owned. At an early age I didn't want those crayons broken and I've never used the built-in sharpener. I colored and went through coloring books with such a passion that my parents knew immediately I would have a career which involved the arts.
Well of course, the crayons got used up and pretty soon I was left with just stubs which were too small even for my little hands to hold. So what did I do? I melted them of course. I would place them on metal spoons and hold it over a candle until it melted. I used to get into a lot of trouble for that. I used to form balls or different shaped splats and whatever shapes that tickled my fancy. Then after all the mess, they were thrown away.
The people over at Crayola thinks that this was a waste of good crayon. I'm sure you've seen those twistables that they've recently marketed out. They even had these dual-colored crayons that can let you easily blend with each stroke. When I saw this
Crayon Maker
, I was shaking my head. Why didn't they come up with this before? I've grown well past my crayon-coloring years and has now taken to watercolors and colored pencils for my manual rendering needs. It is only when I'm hit with bouts of nostalgia that I deem to pick up a crayon. Sigh.
The Crayon Maker lets you pour melted crayon (with the color of your choice of course, plain or mixed) into a mould which then churns out fresh crayons as soon as they've solidified. Pretty nifty. No more throwing away those stubs and crayon shavings. Better to make use of them, yes?