Free Android App: Magic Hour Free
By Cher Cabula - Saturday, February 04, 2012
I downloaded Magic Hour Free on a whim when I was scouring the Android Market for photo apps with lots of filters. It is named Magic Hour for that perfect time at sunrise and sunset when it is perfect to take pictures.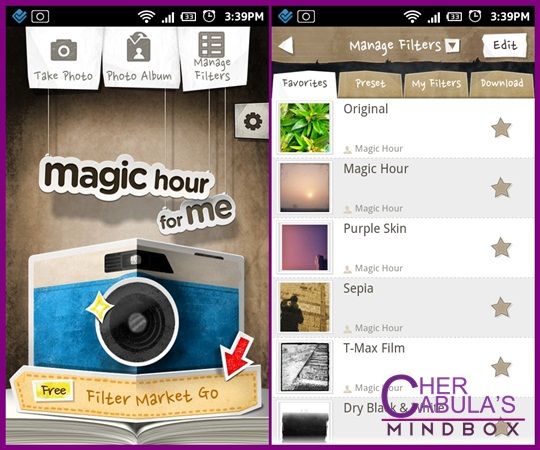 The app is easy enough to use. Just click on Take Photo after launching the app and you're good to go. It has smart focus and saves the original photo automatically. After taking the shot, you can choose from the numerous filter effects that comes with the app either in standard list view or in a slideshow view. You don't have to revert to the original photo in order to apply a new filter. Each new effect gives you the convenience of saving and sharing it immediately.
What I like about the app is the Filter Market. You can download more filter effects from here (both free and paid) if you still can't get enough of the 40 filters that comes with the free app.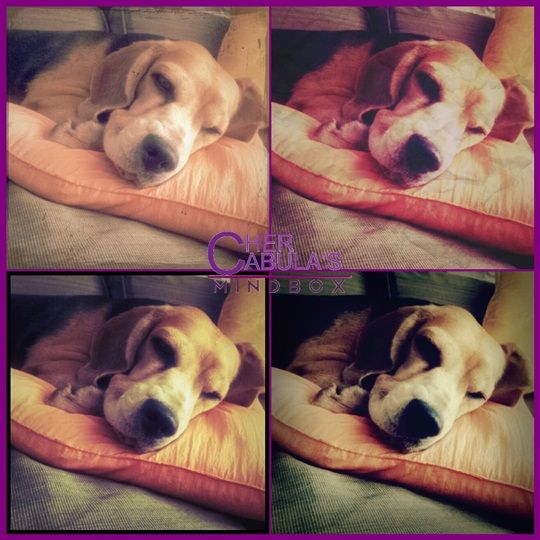 The Verdict
I like it very much. The ease of use and the cool dashboard instantly won me over. The free version alone is worth keeping on your phone but if you want extra features like unlimited access to the filters in the Filter Market. The filter effects were very good too and it doesn't take a lot of processing time to apply them.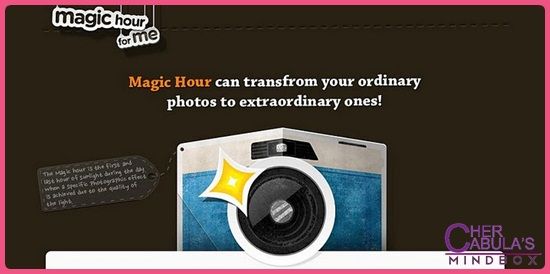 ANDROID MARKET LINKS