Free Android Application: Official Livejournal App
By Cher Cabula - Sunday, February 26, 2012
Livejournal remains to be one of the most popular blogging clients on the net that's being used everyday by millions of people. Livejournal has the advantage of massive communities and the ability to set the privacy of each post. No wonder it's the go-to service for when people want to write down their personal thoughts.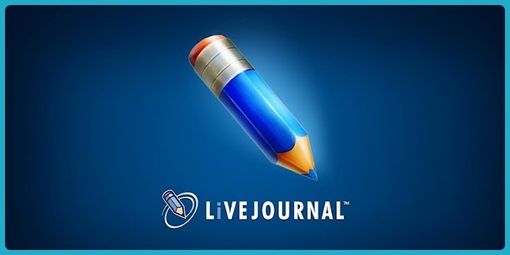 When you're on the go and you need to jot down a quick post then luckily an official app for Livejournal has been released in the Android Market. It's very easy to use and it has all the same functions that the post editing dashboard has in a regular browser.


It's really easy to use. Here's an overview of the app functions.


Upon launching the app, you're immediately taken to the posting screen. On the dashboard, additional posting functions can be seen on the top of the screen. The "T-shaped" icons are for text formatting. You can insert a picture by launching the native camera app or third party camera applications from within the LJ app.
You can also insert an existing photo from your galleries. As part of the posting dashboard, you can tag an lj user, use an LJ cut, create an LJ poll and attach a link.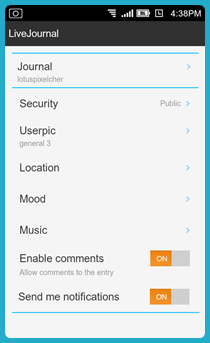 Pressing the menu button after posting brings up the menu to set the security functions and for choosing the userpic that you want to go with the post. This is also where you can set the mood and locations for the post.
Publishing a post gives you the option to view it in your phone's browser. Each post published through the LJ app comes with a stamp from the application. The official app is very efficient and does the job very well. I highly recommend it to LJ users who would like to have an option to post on the go.

ANDROID MARKET LINK
Price: Free