I'm soo loving these right now
By Cher Cabula - Tuesday, February 21, 2012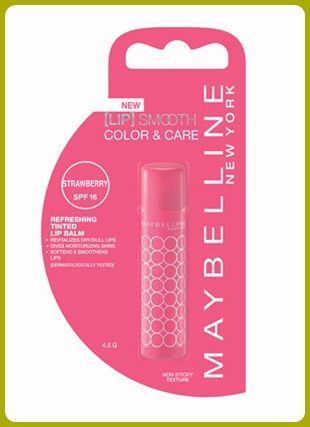 Maybelline Strawberry Lip Balm
While my original lip balms were always cherry, I took a chance and tried out strawberry when I bought this last week and what do you know? I'm loving this color more. What I like about Maybelline lip balms are they're not sticky on the lips. It just provides the right amount of moisture so that the lips won't feel chapped. The color also lasts longer than most lip balms even after drinking my favorite drink or eating.
I've discovered the perfect blend of latte and coffee with Krispy Kreme's Kaffe Kreme. What makes it special is that it's made from their original blend of coffee. Since I've taken to hanging out recently at a Krispy Kreme near my office, this is my drink of choice. Best enjoyed with a doughnut of course!
Ever since I heard Delamar of RX93.1 gushing about it on the radio during their show The Morning Rush and on her tweets (of which I'm a follower of), I've been curious to try it. So when coincidentally my shampoo ran out last week, I eagerly made a beeline for where the Dove products were located and promptly put myself to the task of choosing which one should be best for my hair. I couldn't choose the one for straight hair of course since I'm still wearing my hair in curls so I opted for the nourishing oil care instead. After having tried it for a week, I must say there's really a huge difference from the other shampoos I've tried. My hair has less frizz, it's softer and it smells good too even at the end of the day. So this was a really good buy.
Music from Pretty Little Liars
One of the factors why I love watching the show is the very good selection of songs that are cued expertly into each episode. Not only is the series a treat for the eyes, it is for the ears as well. Not to mention the pretty good and riveting story. When I'm deeply engrossed in my work tasks, this is the music I like to keep in the background as well. Now I can't wait for the season 2 soundtrack to come out.