Movie Preview: My Week with Marilyn
By Cher Cabula - Tuesday, February 21, 2012
Mention the name Marilyn Monroe to me and what immediately comes to mind is a willowy blond with classic American beauty in a white dress. You all know that famous photo I'm talking about. It has become iconic as Marilyn herself. I have to be honest though, I know so little about Marilyn's life and what made her the icon that she is. Perhaps the movie My Week with Marilyn will further my curiosity with the life of the icon.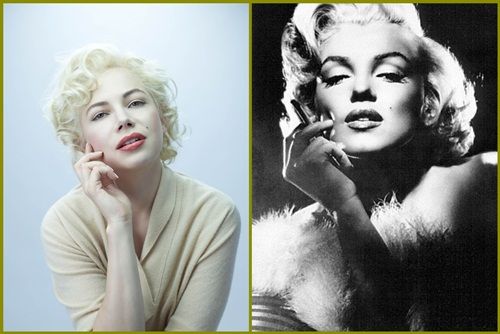 On the left is Michelle Williams, on the right is the real Marilyn.
The movie stars Michelle Williams and Kenneth Branagh and will soon be shown exclusively at Ayala Mall Cinemas. It tells of the recounts from the memoir of Colin Clark with which he tells of a magical week he spent with the star. He also wrote a previous memoir entitled The Prince, the Showgirl and Me, which documents his experiences onset as a production hand in The Prince and the Showgirl, a film which starred Marilyn and was directed by Sir Laurence Olivier. I'm eager to know what Clark wrote in this particular memoir. We'll see shall we?