Free Android Game: Draw Something Free
By Cher Cabula - Saturday, March 17, 2012
It's only been 24 hours and I'm already addicted to Draw Something Free. It's a new social game that I got from the Google Play Store. It's available for the iPhone and the iPad too. As long as you have the game on your touchscreen phone or tablet, you can join in on the fun. The gameplay is very simple, pick three words to draw for a friend who will try their best to guess it. See? It's simple and you won't believe how much fun it is. Oh and the drawings don't have to be masterpieces, it can be as doodly as you like.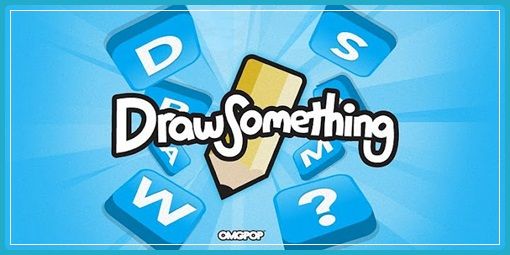 Get Started
First install the app and create a username so that your friends may easily find you or you can can also integrate your Facebook contacts with the game. Create a new game and choose a friend to play it with. The game assigns you to choose 3 words to draw. Each has its own levels – easy, medium and hard.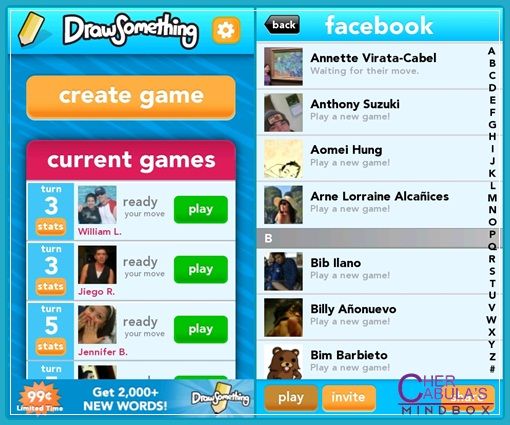 Earn enough coins to be able to buy new paint colors. Then try your best to illustrate the word you chose. Try hard not to give away the word too easily to make it more fun. Let's take a look at the dashboard.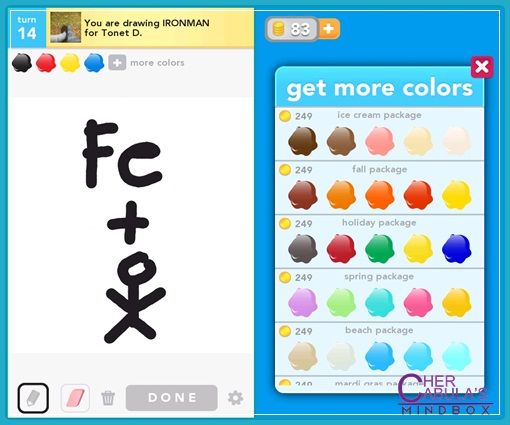 Next, wait for your turn to guess a friend's drawing. Watch while your friend makes the drawing. Bet you didn't know that huh? Yep, you can see every squiggle and erasure while the drawing is being made. Try guessing the word with the letters provided at the bottom of the game screen. Remember though, there are letters mixed up in there that you don't need. You have the option to get rid of these by clicking on the bomb button. Tip: Don't use this unless you really are giving up because you can also use the bomb button to get new words to draw.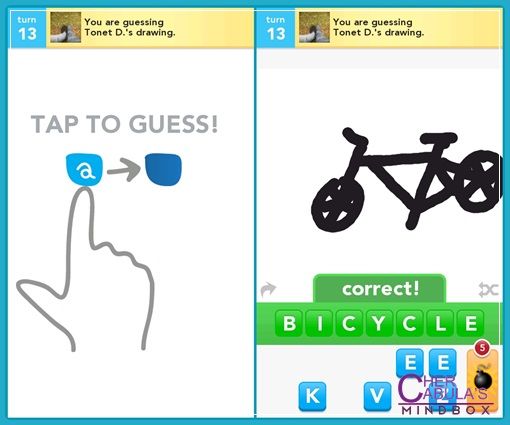 If you get the word right, you'll be awarded coins. See? I've set a new personal record. Could I get to a hundred?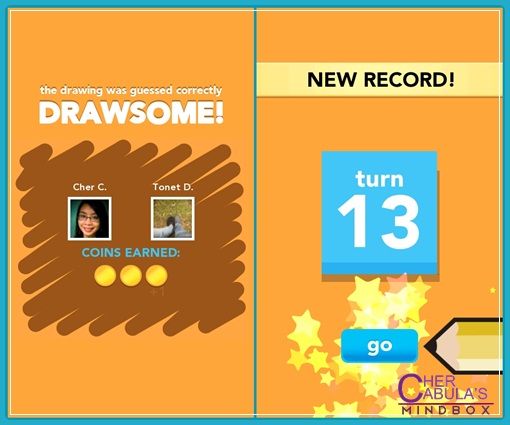 Just this morning I saw that OMGPOP, the folks who made Draw Something Free, have already taken over Zynga with the rankings of social games. Good job. I wonder how Zynga will react to this, there could be a new game in the works soon. For now though, I'm having too much fun playing, especially when my officemates (even my boss) are bonding over this game during lunch.



GOOGLE PLAY STORE LINK
PRICE: FREE
NO ADS VERSION: Php 42.57 (for a limited time only)