Movie Preview: Disney Pixar's Brave
By Cher Cabula - Sunday, March 04, 2012
When I saw the first movie poster for Brave released as a teaser, the first thing I noticed was the lead character's wild curly mane of red hair. It looked so soft and realistic. Having some knowledge with 3d softwares myself, I know how hard it is to achieve that effect. The poster had a whimsical feel to it and I'm curious why the movie was entitled Brave.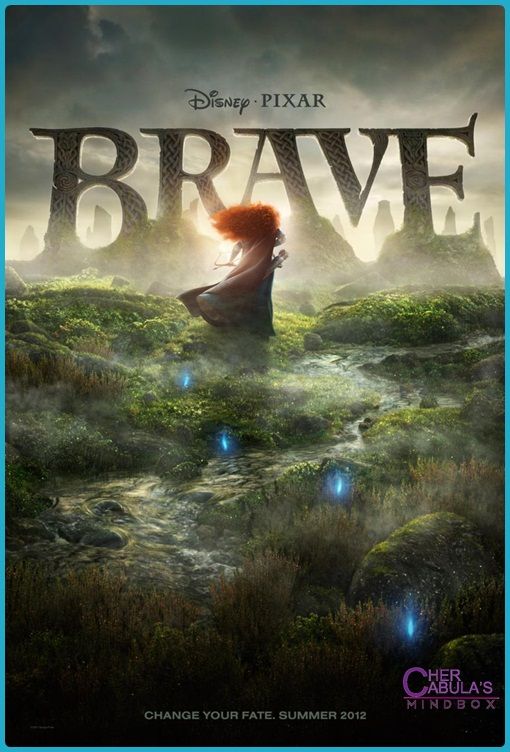 The movie is set in Scotland and is about Merida (voice of Kelly Macdonald), the daughter of King Fergus(voice of Billy Connolly) and Queen Elinor (voice of Emma Thompson). She lived at a time when women were still considered inferior and had no voice and choices of their own. Determined to set her own path, Merida defied a sacred tradition in their land and unknowingly unleashed a curse on her father's kingdom. Seeking the help of a Wise Woman (voice of Julie Walters), she must discover the true meaning of bravery in order to undo the curse before it's too late.

Here are some more production stills from the upcoming movie:

Is that a huge foot from a beast? Looks like Merida will have to venture out into a forest alone to fight this beast with just a bow and arrow for a weapon. Will she be able to defeat it?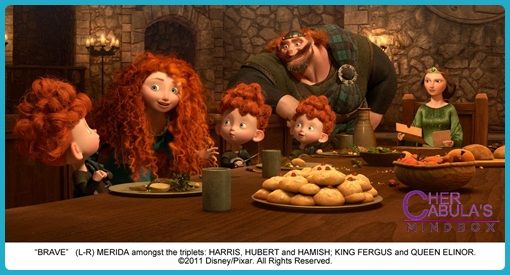 Just look at the family of red heads. They obviously inherited it from their father, the mother is a brunette.
Merida is intensely concentrating on that shot. I wish I had that kind of mad archery skills.