Movie Preview: Zac Efron in The Lucky One
By Cher Cabula - Monday, March 19, 2012
The Lucky One is based on the Nicholas Sparks' bestseller book entitled in the same name and is starring Zac Efron and Taylor Schilling. My mom has a huge crush on Zac Efron and looking at some of the photos released for this movie, it's really hard not to turn away from those really intense eyes. Well, looks like Mr. Zac Efron is determined to show us how much he has grown up. In my opinion, he's a very good actor and I admire him for taking on versatile roles.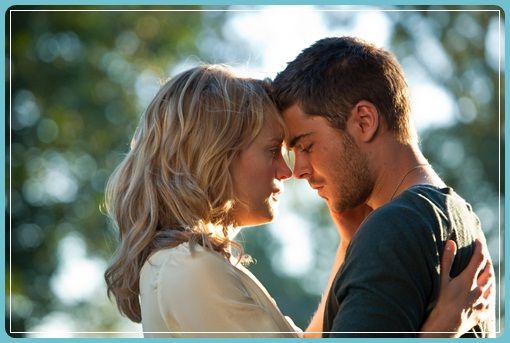 In this movie, U.S. Marine Sergeant Logan Thibault (Efron) returns from his third tour of duty in Iraq, with the one thing he credits with keeping him alive—a photograph he found of a woman he doesn't even know. Learning her name is Beth (Schilling) and where she lives, he shows up at her door, and ends up taking a job at her family-run local kennel. Despite her initial mistrust and the complications in her life, a romance develops between them, giving Logan hope that Beth could be much more than his good luck charm.

Have you seen the trailer for this film? Oh man, the chemistry between the two is electrifying. We can always trust Nicholas Sparks novels to reduce us to tears. Seeing so many of his books turned into movies, I'm sure fans can't wait to see this one too. Oh and just in case you want to read the book before this movie hits the theaters, here's a peek at it.


The Lucky One

by Nicholas Sparks
After U.S. Marine Logan Thibault finds a photograph of a smiling young woman buried in the dirt during his tour of duty in Iraq, he experiences a sudden streak of luck -- winning poker games and even surviving deadly combat. Only his best friend, Victor, seems to have an explanation for his good fortune: the photograph -- his lucky charm.
Back home in Colorado, Thibault can't seem to get the woman in the photograph out of his mind and he sets out on a journey across the country to find her. But Thibault is caught off guard by the strong attraction he feels for the woman he encounters in North Carolina - Elizabeth, a divorced mother -- and he keeps the story of the photo, and his luck, a secret. As he and Elizabeth embark upon a passionate love affair, his secret soon threatens to tear them apart -- destroying not only their love, but also their lives.