A Comparison of Costumes
By Cher Cabula - Sunday, April 01, 2012
It's no secret by now that there are two Snow White movies out. One stars Julia Roberts in Mirror Mirror and Charlize Theron in Snow White and the Huntsman. I have yet to see both but for now I can only make comparisons on the costumes made for both movies. One is undoubtedly light and cheery while the other is dark and dreary. It's great that the costumes reflect the theme of the movies and it's clearly seen in the choice of colors and fabric. Let's make comparisons shall we?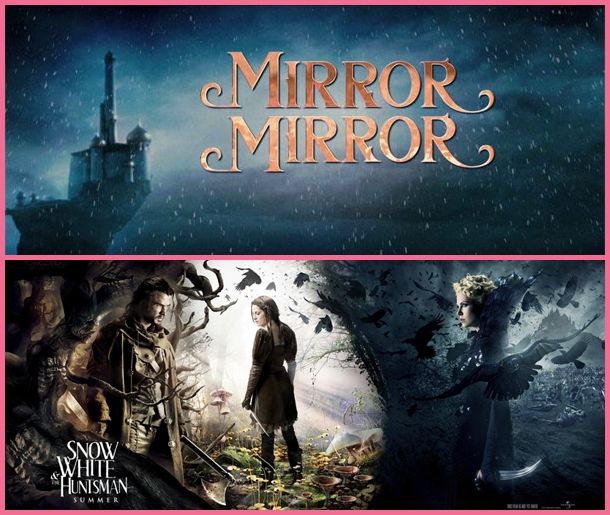 The Evil Queen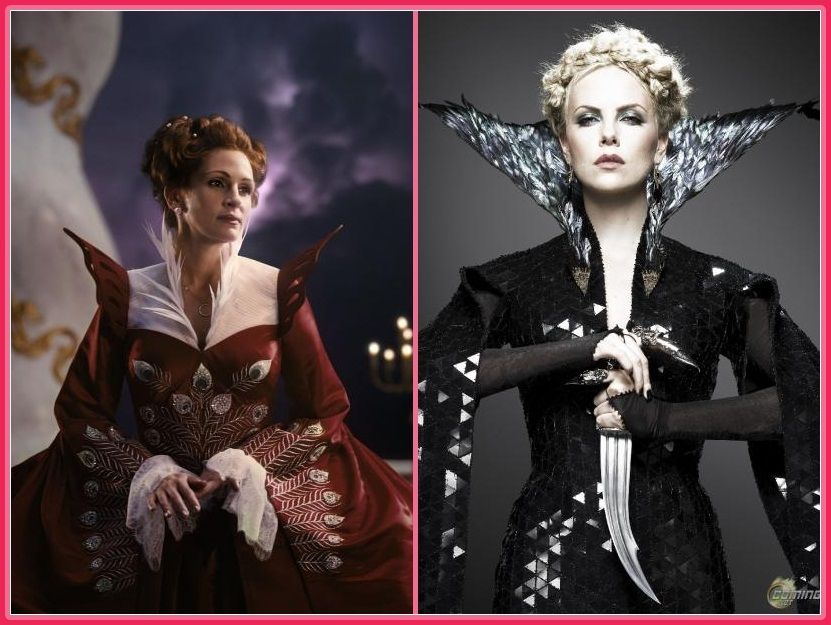 Charlize looks absolutely sinister and evil here. Just look at the expression on their faces. While I think the red color on Julia Roberts' gown is amazing, Charlize just takes the cake in terms of costume here.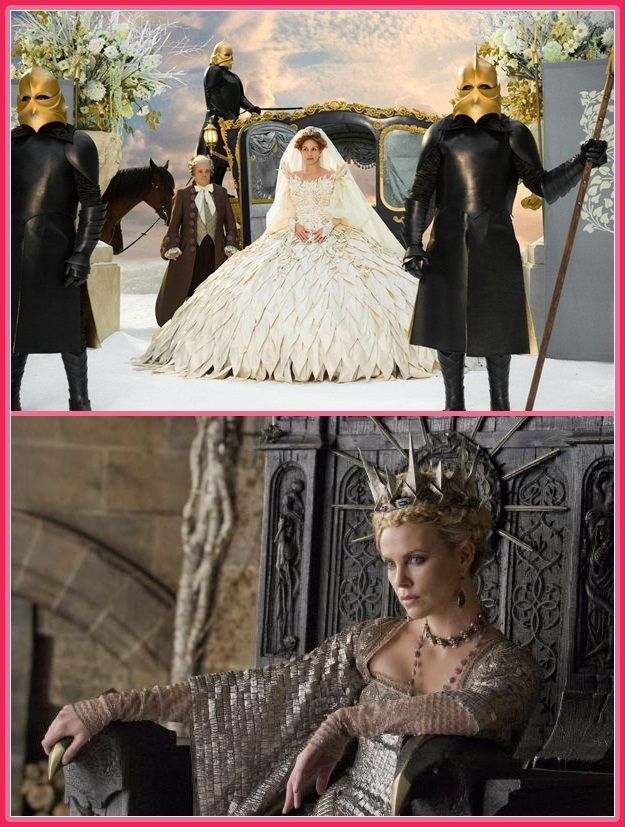 Again, both gowns must have taken hours to make but Charlize's looks way better especially with that crown.
Snow White
Another contrast here. Very very drastic. I've never seen how tough Snow White can be pictured in her fairy tale like this.
Top – colorful and cheery; Bottom – dark and dreary