J.K. Rowling's New Book
By Cher Cabula - Friday, April 13, 2012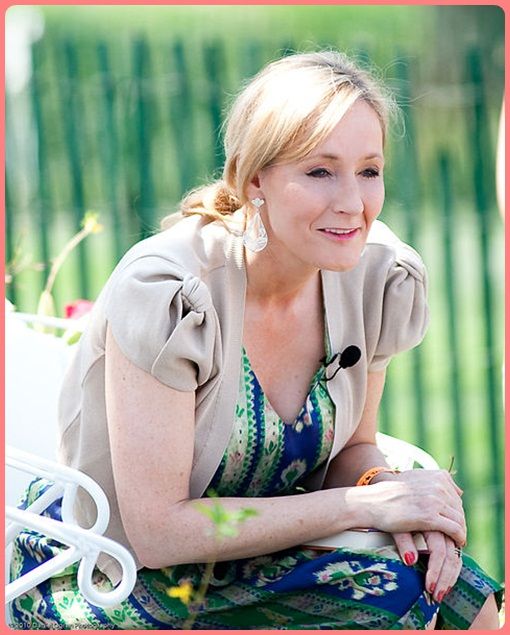 Good news Harry Potter fans! J.K. Rowling has announced the publishing of her new book on September 27th. Unfortunately, it's not a prequel or another book for the Harry Potter series. (Sorry Potter fans) Let's not get our hopes up, she has already made it clear that there won't be any, and besides there's Pottermore to explore if you want to get your Potter fix. The new novel is called The Casual Vacancy and it looks to be not in the fantasy genre.

While the Potter series was targeted for a younger audience but largely enjoyed by adults alike, this new novel is more for adults. I think Rowling is finally trying her hand out with writing something more for a serious audience. I'm still curious though. I have already seen negative feedbacks on this announcement mainly from Potter fans who want another Potter novel but let's give her a chance shall we? She'll be doing a major leap in terms of writing genre and I really hope she does well.


There hasn't been any book cover pictures yet but I've found a summary of the plot over at GoodReads.com.


The Casual Vacancy

by J.K. Rowling
When Barry Fairweather dies unexpectedly in his early forties, the little town of Pagford is left in shock.
Pagford is, seemingly, an English idyll, with a cobbled market square and an ancient abbey, but what lies behind the pretty façade is a town at war.
Rich at war with poor, teenagers at war with their parents, wives at war with their husbands, teachers at war with their pupils...Pagford is not what it first seems.
And the empty seat left by Barry on the parish council soon becomes the catalyst for the biggest war the town has yet seen. Who will triumph in an election fraught with passion, duplicity and unexpected revelations?