Smell Good this Summer with Eau de Toilette by Zen Zest
By Cher Cabula - Monday, April 09, 2012
One Saturday I got invited to an event launching of the new fragrances for the Eau de Toilette line by Zen Zest. Zen Zest has been a successful brand for 11 years now and is easily identifiable by its red and white brand logo. Zen Zest is known for good quality products and their affordability. I remember there was a time in college that I got addicted to their foot spa line. Come Christmas time, they also make great gifts. That's why when I entered the function room of Cafe 1771, I was immediately hit by nostalgia.

The Eau de Toilette line by Zen Zest was named after colors taken from a 72-color crayola set. I was surprised by the wide array of fragrances already available. There's Aquamarine, Bullet, Celadon, Turquoise, Cobalt, Teal and Periwinkle for Men and Thistle, Magenta, Scarlet, Indigo, Mulberry, Tangerine and Marigold for Women. If you think that's already a lot, this month the collection will be joined by Silver, Blue and Black for Men and Coral for Women. Each 50mL bottle is composed of 12% fragrance oil and priced at only Php 200. I particularly like the simple packaging of each bottle. It's square shape is only highlighted by the color it was named after. Plus it's compact enough to fit even a small bag.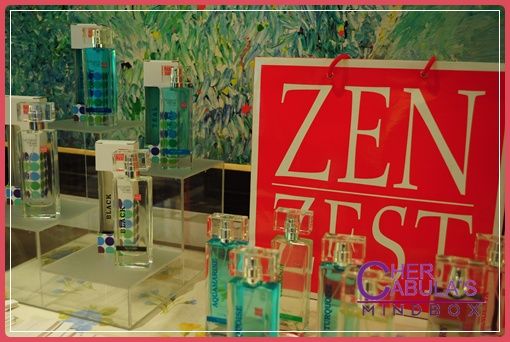 Here are some tips to make fragrances last:

Scent layering. While it's common for some men and women to mix different fragrances from the soaps, lotions and shampoos that they use, if you want to have a signature scent, it's best to choose a single one or from the same product line.
The good thing about the Eau de Toilette fragrances by Zen Zest is that they won't stain your clothes. Aside from spritzing your body, it's also a good idea to spray perfume also on your clothes to make it last longer.
Don't rub the perfume after spraying on your wrist because it compresses the fragrance oils and you might not be getting the real essence of the perfume.
Moisturize! Fragrances evaporate more quickly on dry skin.
Perfume scents only last for 2 to 3 years so it's best to use them before then. To help it last a bit longer, keep them in a refrigerated or cool place.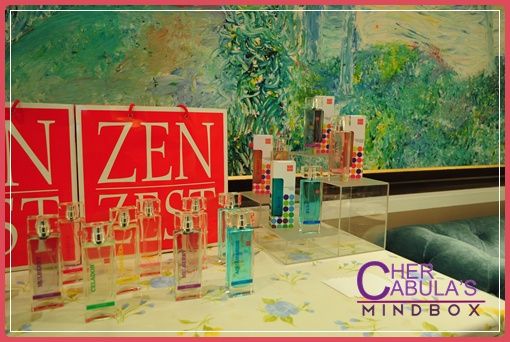 It's been a while since I last attended a girly event and this one really reminded me just how fun it can be being a girl. I had fun smelling the different scents and deciding on a favorite. I came up with two -
Coral and Indigo
. Both have floral undertones and are very feminine and of all the fragrances I've smelled, these are the ones I can identify with my personality. 3 good things came out from me attending the event - 1. two new fragrances that I would now use and not skimp on 2. a goodie bag with a body scrub that I love love love 3. a new found respect for the brand of
Zen Zest
and admiration for its owner.
Zen Zest
was born from the heartache of one determined woman and now she's turned it into one of the foremost brands in the country. That is a feat worth mentioning and it's very inspiring.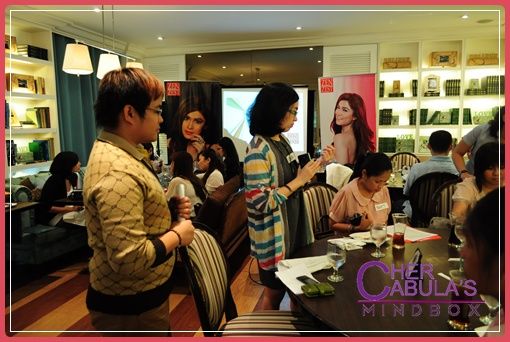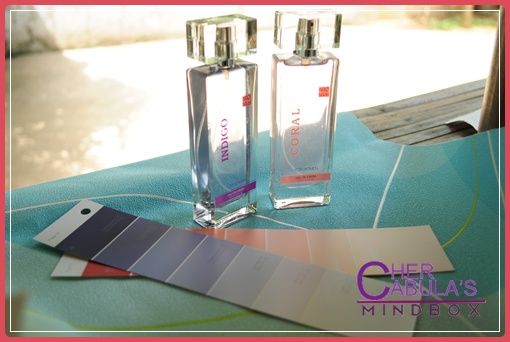 Yay for Coral and Indigo!
I'm really excited by the next line of products
Zen Zest
will come up with next. You can come visit any one of their 100+ branches in malls nationwide.