When
Draw Something
rose to popular several months back, it became news that Zynga acquired it for a hefty sum. Everybody just assumed that they were fearing its surreal rise as a threat to their own games. Days after they did that, users received an email that Zynga will be improving on the game and will offer more features. So, okay and we waited. Now it seems, the popularity of
Draw Something
has declined and its users are far less and less. Even I don't bother opening up the game anymore, only when I find myself with nothing else to do and I happen to see the app in my phone. Can Zynga bring tickle the interest of users once again with the recent facelift to
Draw Something
? Let's take a look shall we?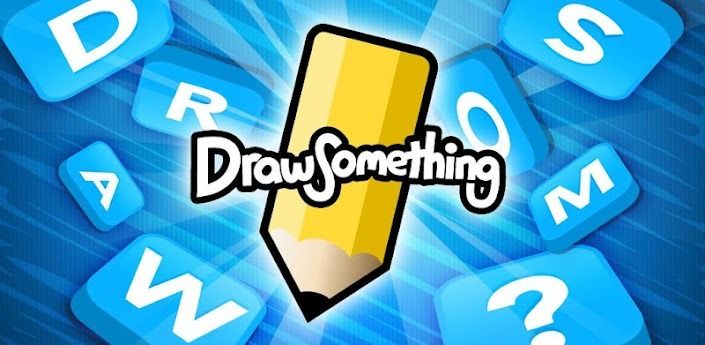 It seems to me that they didn't change much. The drawing screen is pretty much the same. Except that now it shows the number of turns you've had with that player and they've changed the paint color icons too. One noticeable change though, is the use of special words. They use up a bomb except for the first use. While choosing words you can now see the number of coins and bombs you still have.
Guessing your friend's sketch is pretty much still the same. The only changes here are the game screen interface and the change of font style.
Here's a look at the paint color purchase screen. Pretty much the same. I thought for sure they'd add more color collections but sadly they didn't. Replacing the paint splotches are the color squiggles. Personally, I like the splotches more.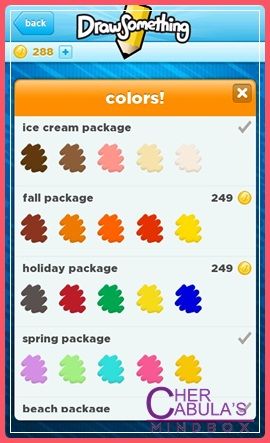 Lastly, one major change they've incorporated is one that I liked. They've now segregated the friends list (the ones you're playing with) into the ones who are waiting for your turn and the ones you're waiting for. They've cleaned up this part more efficiently and they've added just how long the player has last opened the game. This way you won't bother a player anymore if he/she hasn't opened the app in weeks. Or it could also be a way for you to bug your friends to start playing the game again. Your choice.
Draw Something
PLAY STORE LINK
Draw Something Free
PLAY STORE LINK