Get a Chance to win Maroon 5 Concert Tickets for Free!
As I'm writing this post, a Maroon 5 song is playing on my head. I'm bobbing my head to the tune.
I've wasted my nights, You turned out the lights Now I'm paralyzed, Still stuck in that time, When we called it love, But even the sun sets in paradise
That was a line from
Payphone.
Are you a big fan of
Maroon 5
as I am? Well here's your chance to get to watch them in their
September 18
concert here in Manila. I'm delighted to bring to you news that
JBL Philippines
is giving away tickets and who knows? It might be you!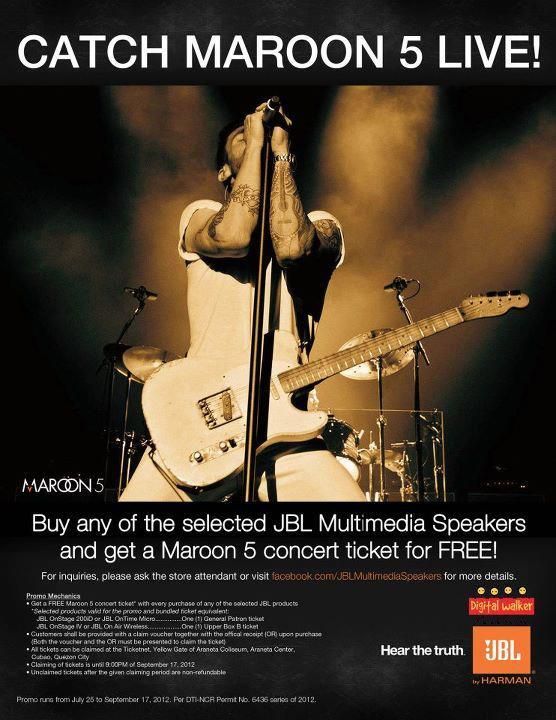 How do you
win Maroon 5 Concert Tickets
? There are two ways to win: