Android Apps to View Your Flickr Account
By Cher Cabula - Sunday, October 21, 2012
The app requires an initial log-in to Flickr and then it will present you with a thumbnail view of the latest photo uploads from your contacts. A swipe at the screen takes you to your own photoset, also in thumbnail view. Each thumbnail also has stats for the number of views per picture.
Each of your photoset albums also has its own section with a cover page. The number of photos for each album is also shown at the lower right of each cover page thumbnail.
Clicking on a photo brings it up to view. You have the option to view the EXIF for the image.
Or you can also share it through the various sharing options available.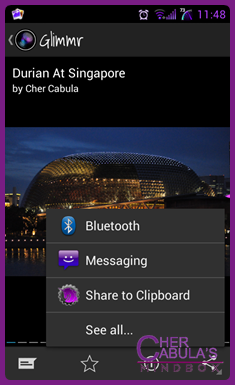 PLAY STORE DOWNLOAD LINK
Price: Free
FLICKR
This is the official app from
Flickr
and it does offer a few more features that are not found in the
Glimmr app
.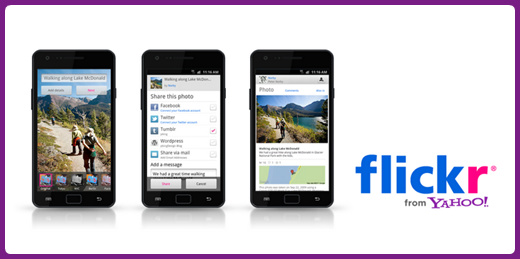 This is the initial screen after application launch. It shows your recent Flickr activity, as well as your contacts. Photo galleries are shown in thumbnails but it's much smaller than the gallery view in
Glimmr.
Here's a detailed view of the photo uploads from your contacts, again in thumbnail view. Unlike Glimmr, with the official Flickr app, you can upload your own photo using your favorite camera app.
Here's another feature from the official Flickr app, it lets you browse and explore the entire Flickr gallery. This is good for losing a lot of hours just browsing photo after photo.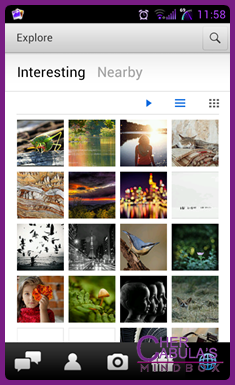 You can view a bigger photo image with stats containing the number of views and favorites that the photo got. It also shows the comments given by Flickr account users.

PLAY STORE DOWNLOAD LINK
Price: Free