We're almost halfway through November and what I'm looking forward to next month is seeing the first part of the movie
The Hobbit
. I'd love to be transported back into Middle Earth again. I've also done a marathon of all the three Lord of the Rings movies last month.
The Hobbit
gets me thinking about Smaug which I think we'll only get to see during the last installment of the movie. On the subject of dragons though, wouldn't it be awesome to have a dragon cake?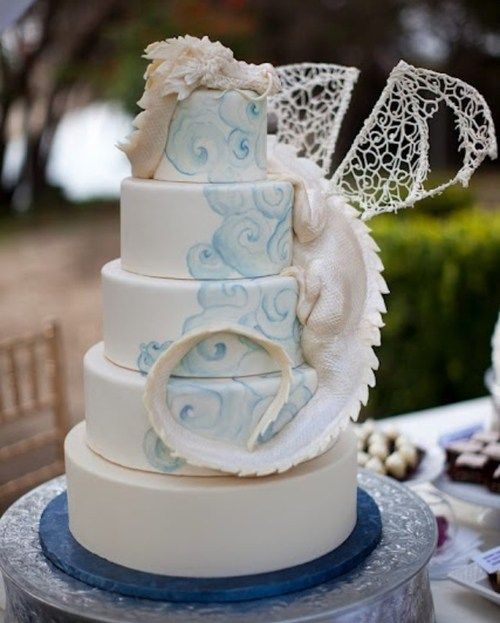 This White Dragon Cake for instance was just too elegant and too pretty to eat. Kudos to the baker and cake artist who did this. What a fine job! Sadly though, I couldn't trace anymore who to give it credit to. So if you have information where and who baked this awesome cake, do let me know.
via Neatorama