With the rising trend in various yoga and dance studios nowadays, looks like
Nike
has come up with a new baby.
Their new product is the
Nike Studio Wrap
which is specifically designed for women doing workouts of yoga, Pilates or dance. While they recognize that it had been a long practice to do these workouts using exercise mats, it doesn't mean that there can be no room for innovation.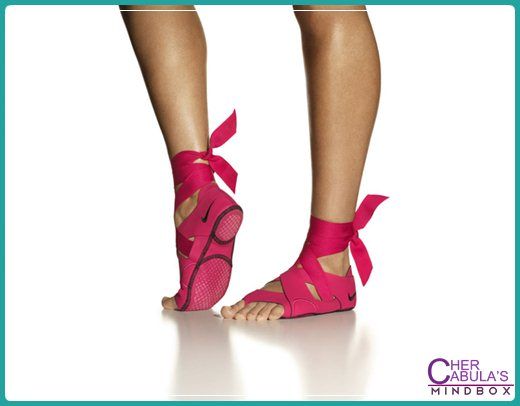 Being barefoot open issues of gym hygiene, bacteria on the floor, slippage from mats and the like. Nike aims to address these issues and offer a safer and fashionable solution without hindering the way your feet move as if it were still barefoot. The
Nike Studio Wrap
will be released next year sometime during Spring and will retail for about $110.