Free Android App Review: Pixlr Express
By Cher Cabula - Friday, November 30, 2012
One of the best photography apps that I've tried is Pixlr-o-matic from Autodesk. I loved it because it has numerous lomo-like filters. So when I saw that they've released a new app, I couldn't wait to try it out. Here's my first run-through with the app.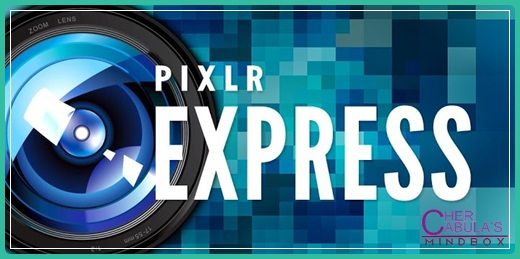 Despite the word "express" in
Pixlr Express
, there's nothing express in the initial use of it. Upon launching the app, I immediately got a notice that I wasn't online or connected to the internet. That immediately made me frown because I want to be able to use the app without having to have my phone connect to the net. Then I found out that since it's my first use, the filters and effects have not been pre-downloaded into the app itself.  Initial use requires for you to download each first.
You can take a photo or use a photo from your gallery. I chose to apply a vintage effect for my photo. There was a small progress bar on the thumbnail of the effect name to show that the filters were being downloaded.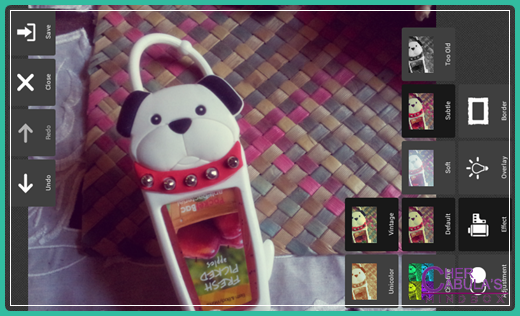 Each effect has its own set of sub-filters that you can choose from for your photo.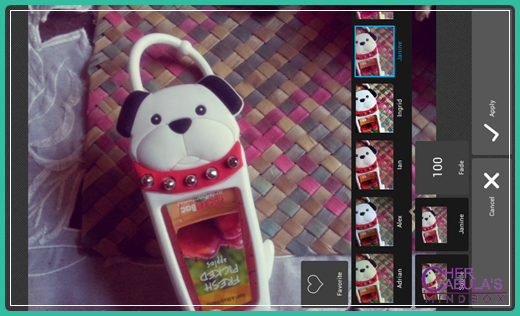 You can also choose to apply overlays and frames. Like with the effects, you have to download each of them first before you can apply them to your photos.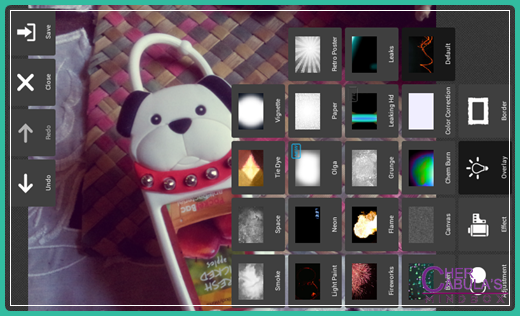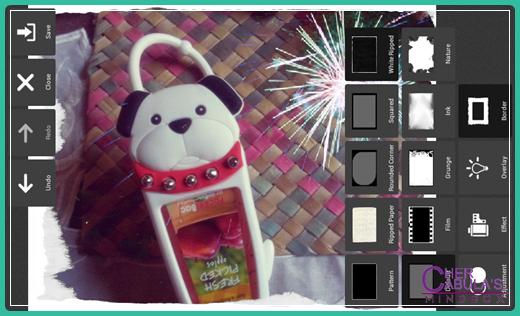 The great thing about overlays is that you can rotate it to fit your photo. Like what I did with the firework overlay here.
There are also numerous adjustments you can make to the photo before applying effects. You can clear away blemishes, make some blurs and accent some colors.
Here's my favorite adjustment of all, focal blur. It's like the tilt-shift effect in Instagram only better and much more effective. Look how easy it is, just activate the adjustment, touch the photo for where you want the focus will be and voila!
You can save your photos is three sizes – small, medium and its original size. Don't worry after you've downloaded the effects, you can now use the app even when you're offline. This is another great
free Android app
to add to your collection. Good job to the folks from Autodesk.
PLAY STORE DOWNLOAD LINK
Price: Free
Size:  5.6 MB