Wreck-It Ralph
(read my movie review here)
is one of the best movies I've seen this year and while it's still showing in theaters, I strongly urge you guys to see it. One of the games featured in the movie is
Sugar Rush
and you'll just fall in-love with this candyland because of all its bright colors and candy-inspired terrain. I won't be at all surprised if you get a nasty craving for something sugary sweet after seeing the movie or even reading this post.
I like to share with you the designs they did for the race carts and characters from
Sugar Rush
. I'm willing to bet that even the artists had serious fun creating these designs. They're incredibly creative!
Taffyta Muttonfudge – best feature is the racing helmet and the pink hard candy wheels of her cart.
Snowanna Rainbeau – best feature is the gummy multi-colored wheels of her cart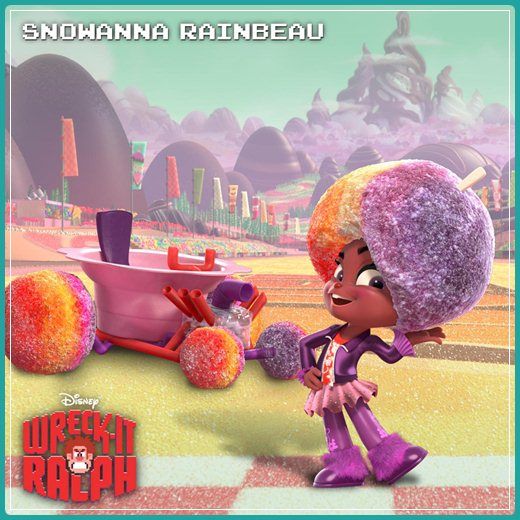 Rancis Floggerbutter – best feature is the Reese's peanut butter cup inspired hat and the similarly shaped wheels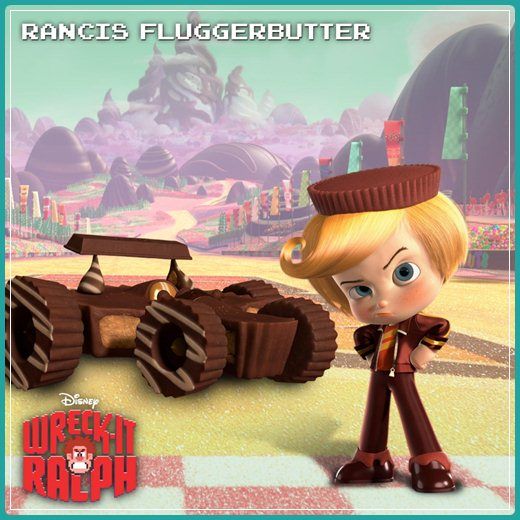 Gloyd Orangeboar – best feature is the seat carriage of the car and the pumpkin-like hat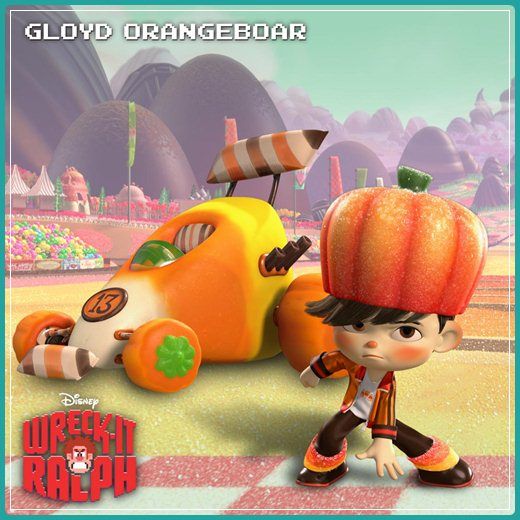 Crumbelina Di Caramello – best feature is her hat and the wheels of her cart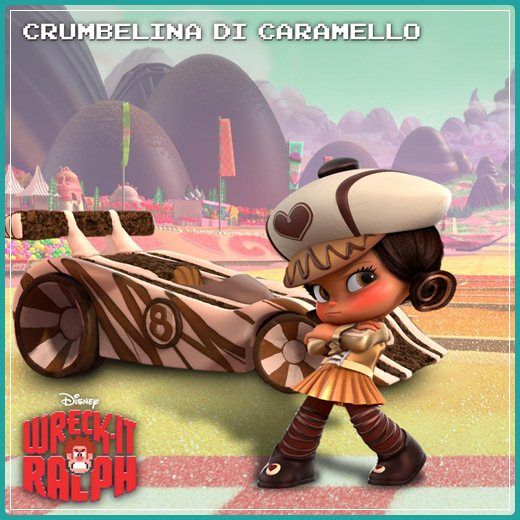 Candlehead – best feature is the mint chocolate wheels of her car and the overall color combination of her outfit