The next great offering from Sam Raimi is the much anticipated movie,
Oz the Great and Powerful.
The movie stars James Franco, Rachel Weisz, Michelle Williams and Mila Kunis. All of whom have a number of great movies under their belts.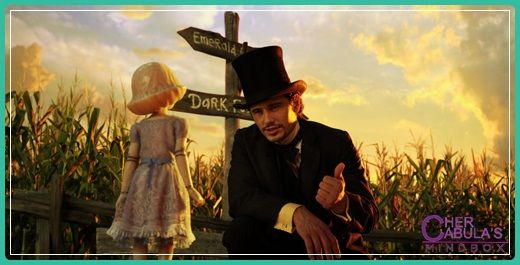 In the movie, the origin of the powerful
Wizard of Oz
is retold through the story of Oscar Diggs (
James Franco
), a small-time magician with dreams of grandeur and fame. When he finds himself in the land of Oz and struggling to become the wizard that everyone is hoping he is to be. His reputation is challenged by 3 witches, Theodora (
Mila Kunis
), Evanora (
Rachel Weisz
) and Glinda (
Michelle Williams
). Here's a glimpse of what we can expect from this movie.