Christmas is just around the corner. Can you feel it? The nights are much colder, there are pretty Christmas lights everywhere and everyone's spending so much more time shopping than usual. The Christmas Rush is indeed here and before you know it, we'll be saying hello to a New Year. If one of your resolutions next year is to be organized and productive, then maybe I can help. The lovely ladies behind the
Belle de Jour Power Planner
were kind enough to host a planner give-away for my blog. Guess what? I'm giving away
TWO
planners for the readers of my blog.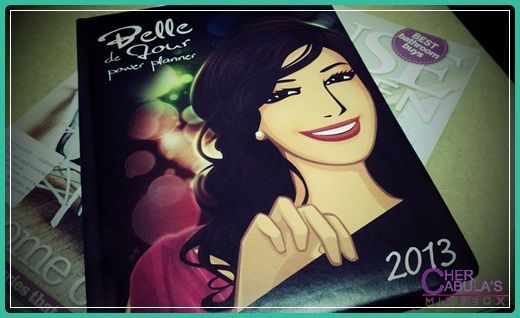 What's inside a Belle de Jour Power Planner?
The
2013 Belle de Jour Power Planner
cover comes in two designs. One has the signature bella in a matte leather cover and the other has a much simpler and plainer look with just text in front. Both still have the same planner contents.
Each month has its own artsy illustration and words of inspiration which I think sets this planner apart from the other planners out there. Each possible corner of the planner gives you motivation to be more productive and creative.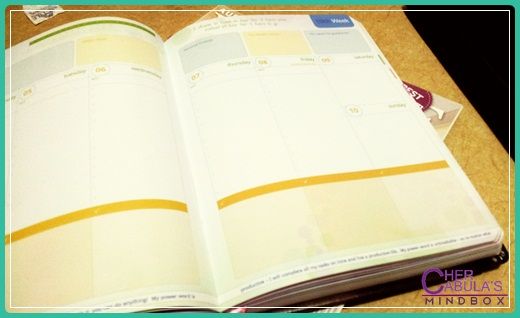 This is the weekly layout feature of the planner. You can see that there's ample space to put your schedule in, as well as to put important errands and tasks for you not to forget. Like before, you still get the monthly tools, menstrual tracker, wardrobe checklist and goal checklists in this planner.
Another new feature is the BDJ Lifestyle card that you can claim through a simple registration process and a claim code unique to each planner released.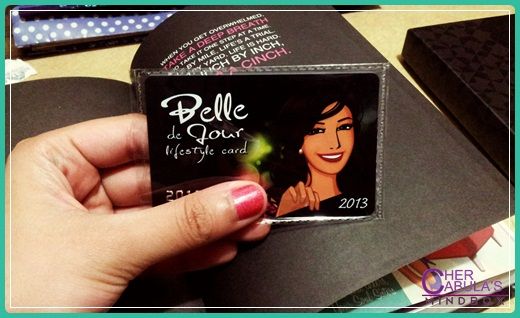 I can already think of a number of ways that I can be more productive next year and be able to achieve more from my resolutions list using this planner and I can't wait to get started on it.
WIN a BDJ Power Planner!
Everyone is welcome to join my
BDJ 2013 Power Planner
give-away. Simply follow the mechanics bellow:
1. Answer this question:
How does a BDJ Planner help in keeping you organized
?
2. Comment with the answer on the blogpost.
3. Share the contest on Twitter and tag @BDJBuzz or you can also share in Facebook and include the link in the comment.
4. Follow @BDJBuzz on Twitter for updates.
I will be drawing the winners on
December 26, 2012.
I will choose two of the best comment answers and notify the winners via email. Trust me, this is too good to pass up. Come and join my give-away now.
BDJ Power Planners Website
BDJ Buzz Twitter Page