Big Miracle Movie Review
Big Miracle is one of those animal and human interest movies that aims to lift up your heart and be inspiring. It's the kind that's meant to be watched by the whole family. What's good is that this one is based from a real story too. If you're an avid animal lover, this movie will really tug at your emotions.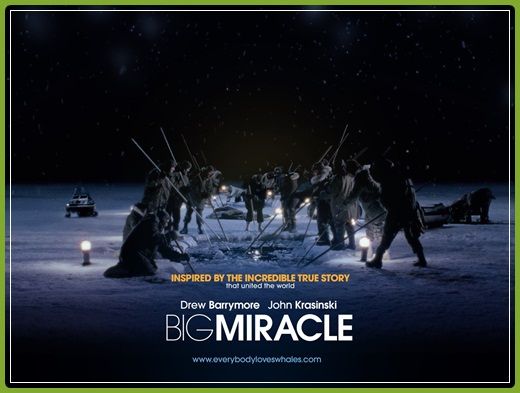 The Plot
Adam Carlson (
John Krasinski
) discovers by chance a family of trapped whales who were surfacing at an opening crack in a huge ice slab. They can't go to the open ocean because of a wall of ice. In a small town in Alaska, the cold weather can be real harsh both to humans and animals alike. Rachel Kramer (
Drew Barrymore
) works as a Greenpeace representative and spearheads the efforts to save the whales. Saving the whales though requires a lot of funding, equipment and manpower from influential people who have conflicting nationalities and interests. They all must set aside their differences to save the whales.