2013 Book Review #3 An Abundance of Katherines by John Green
By Cher Cabula - Wednesday, January 16, 2013
When it comes to attraction with the opposite sex, most people have a type. It's almost always a physical trait. For Colin though it was a name, Katherine to be precise. Colin is the protagonist in John Green's novel, An Abundance of Katherines. Colin was fortunate enough to have met quite a few of Katherines in his life. His count grew up until a 19th Katherine who unfortunately had recently dumped him.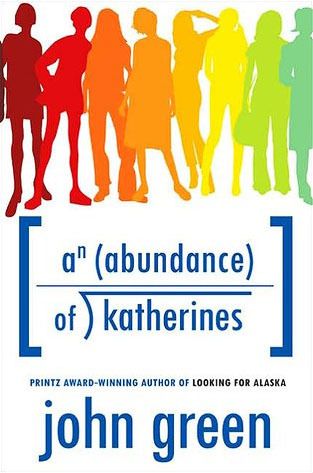 And so begins this amusing and sort of whimsical novel. The mood that the novel conveyed reminded me so much of The Perks of Being a Wallflower minus the dramatic and sad parts. When Katherine the 19th dumped Colin, he thought he wouldn't be happy again. His best friend Hassan, coaxed him to go on a road trip as a means of distraction from his heartache. In a town named Gutshot, he met a girl named Lindsey. For the summer, Colin and Hassan stayed at Lindsey's place while Colin mulled things over and they got a job to interview people around the town.

An Abundance of Katherines is a fun and amusing read for me. I kept imagining Hassan to be the Indian guy in Parks and Recreation even though he is a Muslim. This a book for those who have experienced getting their hearts broken more than once. I'd expect some parts to be highly relatable. Colin tortured himself after the break-up pondering over minute details of their relationship and of course Katherine. Haven't we all gone through that too?
I found Colin to be an endearing character in all his weirdness. I know I have a soft spot for geeks and nerds so that can be a factor too. Lindsey was just so much fun but there's also a depth and honesty to her character that will make readers root for her. An Abundance of Katherines is a must-read for those lazy summer afternoons. It doesn't have an overly complicated plot but the lightness is part of its charm. I know you'll find the novel to be quite uplifting.

An Abundance of Katherines by John Green
Read the Goodreads book profile page.