Loving the BDJ Forget-Me-Not Save/Do Notepad
By Cher Cabula - Friday, January 18, 2013
Here we are in the middle of January and if keeping track of your finances and becoming more organized part of your new year resolutions for this year then here's something handy for you. I found this small package waiting for me on my desk when I came to work this morning. Inside it was a BDJ Forget-Me-Not (FMN for short) Save/Do Notepad. For a chic who's very much into keeping everything organized, this is a wonderful treat for me. I won this notepad answering the October BDJ Box survey. So girls, if you haven't yet, I strongly urge you to subscribe for a BDJ Box now. Not only will it keep you up to date with all the latest beauty products that you can try, it's also rewarding.

Anyway, going back to the BDJ FMN Save/Do Notepad. This little wonder can help you realize your financial goals this year. Here's how it looks like.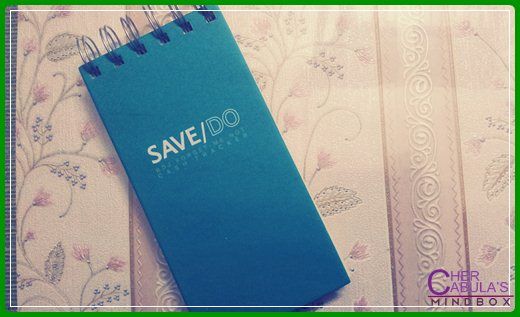 Inside you'll see a very nice layout of an expense chart where you can record your everyday expenses so that you can see which items you need not splurge on next time. Bring out those colorful pretty pens, I'm betting you'll have fun writing things down here. The paper texture is very nice to write on.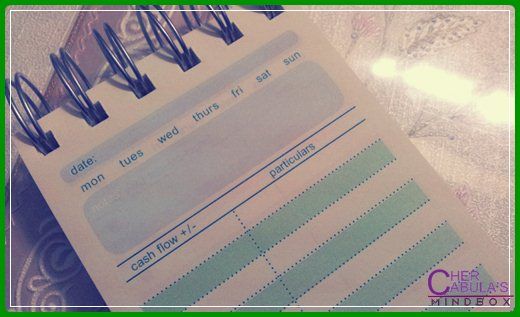 Here's the twist. Flip the notebook over and tada! It doubles as a to-do list notepad too. Pretty nifty huh? I just love the purple color of the cover.


The inside color scheme for the list layout is easy on the eyes too. Oh man, don't you just love it? Now it's really guaranteed that you won't forget to do something this time around.


Take a look at the other planners and notepads that Belle de Jour has to offer. You may check out their website to browse the planner gallery and you may purchase online too.
Follow BDJ Buzz on Twitter.