Loving a Healthy Snack: California Crunch Cassava Chips
By Cher Cabula - Sunday, January 27, 2013
I'm sure you've noticed the growing trend of health conscious lifestyle coupled with the rise and ready availability of healthier food choices around. Before, if you go on a diet, one of the major unhealthy snacks that you'll have to give up are chips, now it's hardly the case. Here's a wonderful find that I discovered while browsing the chips isle at the SM Hypermart in Megamall.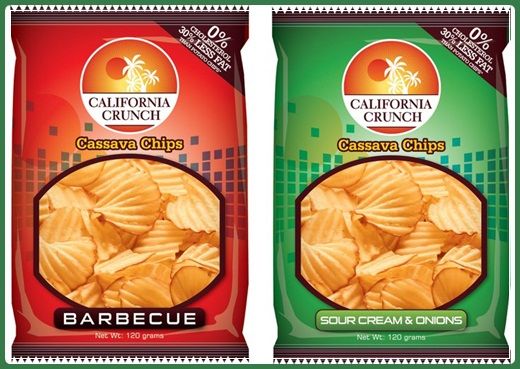 Next time that you're craving for chips, reach for this instead. The California Crunch Cassava Chips is a healthier option because it has 30% less fat than potato chips and has 0% cholesterol and transfat. It's healthy as long as you observe the proper serving sizes for a snack. 2 bags full doesn't count, remember that. Although I can totally understand if you slip up and eat a whole bag by yourself. It's THAT good.
California Crunch Cassava Chips is available in two flavors – barbecue and sour cream & onions. I'm loving it so much because it tastes like the cassava chips that I frequently bought before from Matahari, if not better. However, for about just Php50, you get so much more. The taste is just right too. My favorite flavor is barbecue and it has the right spicy and salt mix. Everything is just right. The crunch is something to crave for too. Even after leaving the bag open for a while, it retains its crispiness.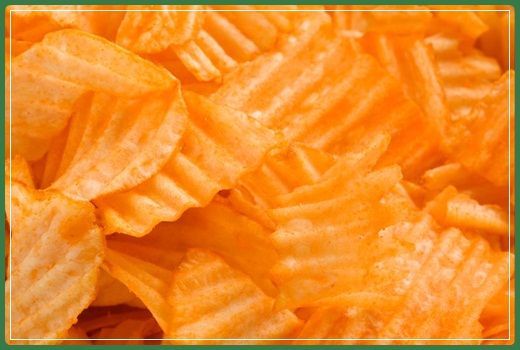 Well, the verdict is that California Crunch Cassava Chips is a win win! I'm so happy to get my chips fix with less the guilt. As always, I have to put an addiction warning here. This stuff is seriously so good.

Check out the California Crunch Cassava Chips official site. Become a fan of California Crunch Cassava Chips on Facebook.