During the holidays, my sister and I were playing with bubbles along with our dogs. Instead of playing with them though, they got scared and ran away. I also tried to take photos but I wasn't successful.
Richard Heeks
though took bubble photography to another level. Armed with a zoom lense, he photographed the reflections captured in bubbles.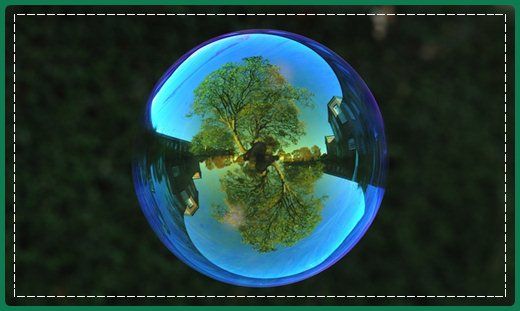 He uses a special mix of bubbles called
Zubbles
and he shoots from afar. Most of his photos feature greeneries from landscapes and you can actually see his reflections in the middle but the landscapes are still highlighted. Take a look at some more of his work.