3Doodler Pen: Sketch in 3d!
By Cher Cabula - Wednesday, February 20, 2013
When it comes to conveying ideas, we artists considering sketching on paper still the most important and convenient skill to have especially during important meetings. Recently there have been a number of software that we can use on the computer to aid in presentation and improvement as a new medium but as of yet, creating something in visual 3d remained a fantasy...until the 3doodler pen came along that is.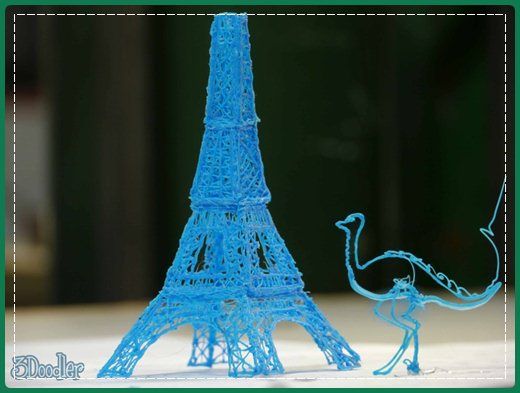 Just thinking about using the 3doodler pen makes me giddy about all the 3d sketches I can make. Yes you read right. It's a pen that lets you sketch in 3d.




The 3doodler pen lets you doodle in three dimensions and works very much like how a glue gun does with the pen squirting out heated plastic which can stand on its own once it cools (the end tip reaches a hot temperature of 270 degrees Celsius).

As of now, the 3doodler pen has been launched as a Kickstarter project and with the idea being so cool, it has surpassed its asking funding of $30,000 14 times over with a month left to go. So many people (including me) are definitely excited about this project. The 3doodler pen is invented by a toy and robotics company by Wobbleworks LLC. Once this is available to the market, they have stencils that one can follow on their website.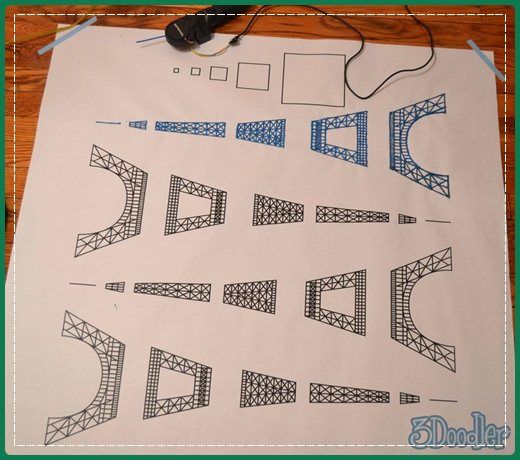 Fund this project on Kickstarter
3Doodler Official Site