Craving for Good Food at Mr. Jones
By Cher Cabula - Thursday, February 07, 2013
If you're craving for some classic American food, Mr. Jones at Greenbelt 5 will be a good pick. From outside, Mr. Jones is easily recognizable by the diamond pattern that adorns its large picture windows. The trellis canopy also provides some interesting shadows that compliment the diamond pattern well.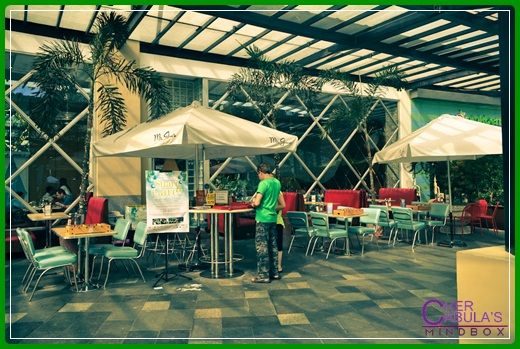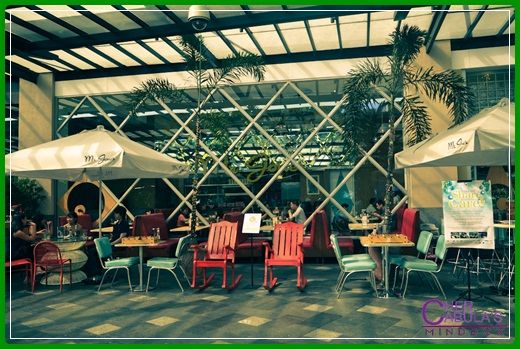 The diamond pattern continues well into the interiors too. I like that Mr. Jones likes to maintain the American diner look but adds a little modern punch to the style to spice it up.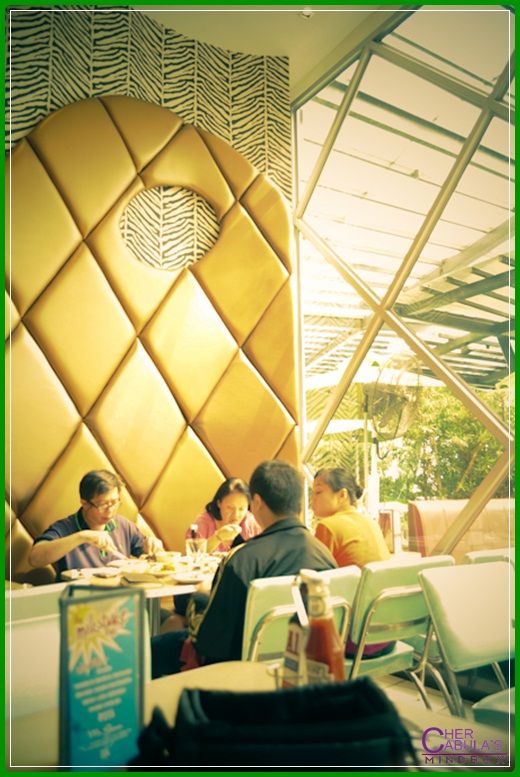 Here are the dishes that we ordered:
Lip Lickin' Seafood Bites and Chews Php 395
First off, the presentation gets an A grade from me. Talk about creativity. The bucket contains an assortment of seafood like squid, shrimp and battered fish. The serving is just right, everything just tasted so good especially when dipped into the sauces provided with the meal.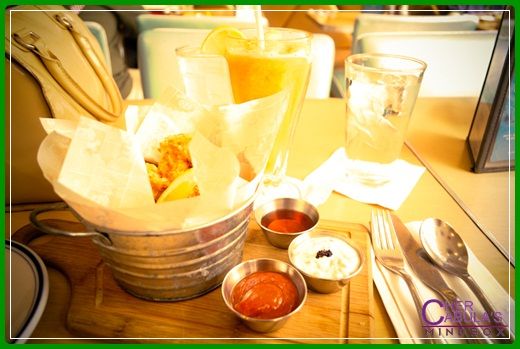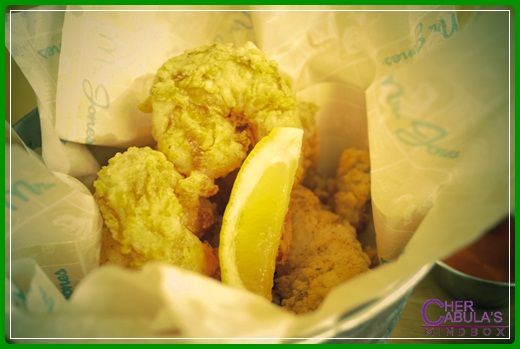 U.S. Beef Ribcap "Tapa and Garlic Overload" Php 295
This would be a perfect breakfast dish. The meat is not tough as some "tapas" are and believe me, you can finish the big serving because it's THAT good.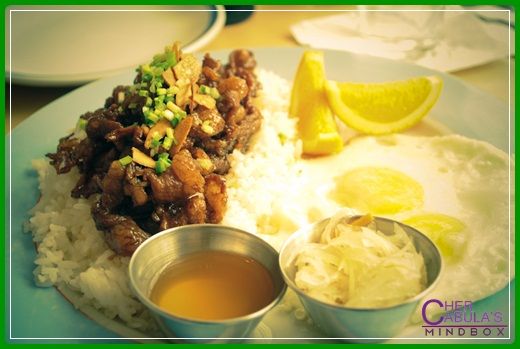 Peach Iced Tea Php 125
Surprisingly this complimented what we ate fairly well. It was served in a tall slim glass.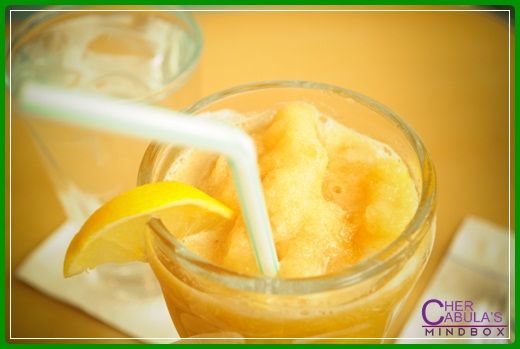 Banana Split Php 395
Just look at this beauty. The serving is big enough to be shared by two people. You have the choice about which syrup to drizzle on the ice cream.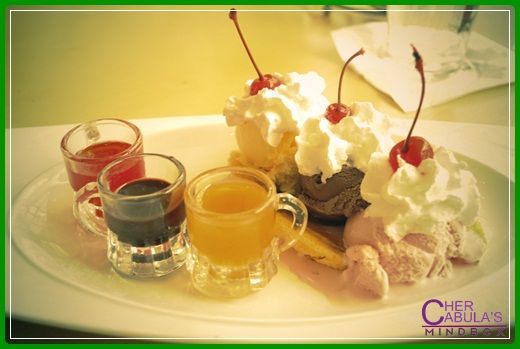 → ♥ ←
Our tummies were really satisfied after the meal. I can't wait to go back and try out the other dishes in the menu.
Mr. Jones
Greenbelt 5, Legaspi St.
Ayala Center, Makati
(02) 501-3111