My First Taste of Malunggay Coffee
By Cher Cabula - Tuesday, February 12, 2013
While waiting for my sister during our shopping day one weekend, I wandered into Kultura at SM Megamall. In there, I found so many wonderful Philippine products. I bought quite a few and one of them is this Malunggay Coffee from Healthy Pinoy.


The box that I bought held 8 sachets of coffee. The box design was simple and the sachet with the instant coffee was plain with a sticker label on it. I really wish that they'd improve on this and make it more attractive for export since Kultura gets a lot of traffic from foreign visitors.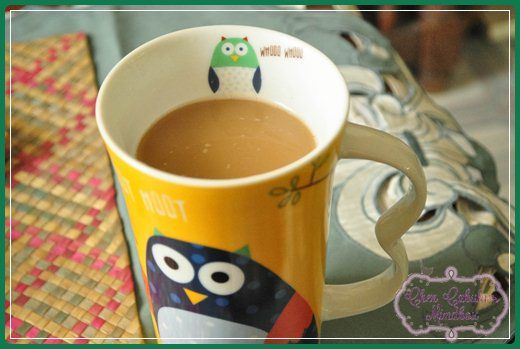 The taste of Malunggay Coffee reminded me of the ginger coffee that I bought in Duty Free before. The coffee taste is still dominant in the drink but there is a slightly tart taste that I'm guessing came from the malunggay extract/leaves. Among all the instant coffee drink choices available to us today, they say that this is the healthiest choice. Thanks to the malunggay leaves that are rich in calcium and a good source of iron, phosphorous and vitamins A, B & C. The taste does takes a bit of getting used to. One sachet is enough to fill a big mug and is priced at about Php 100 at the Kultura Store.