Best Sites for Free 3d Models
By Cher Cabula - Thursday, March 07, 2013
One of the skills that I've learned in my profession is 3d modeling. I think most of you know by now that I'm an interior designer by profession. I do that full-time and blogging is one of my many hobbies. Going back, aside from CAD, one of the most important tools for a designer is a 3d perspective of the design concept that he or she has in mind for a project. It's easier for the client to see what you want to be done.

I've been continually improving my 3d skills using 3d Studio Max as the years go by and seeing my designs come to life via a 3d simulation remain to be a fullfilling experience for each project that I handle. Also as a result, I've gathered enough resources to aid in my 3d scenes. Here are my top four sites for downloading free 3d models. All of the models are in 3ds format.

Archive3d [site link]
This is like a one-stop shop for all your 3d model needs. There are hundreds and hundreds of 3d models for you to browse and choose from. What I like about this site is that it is continually updated with fresh models everyday. The models are sorted by categories and there's also a search tool if you need to find something specific.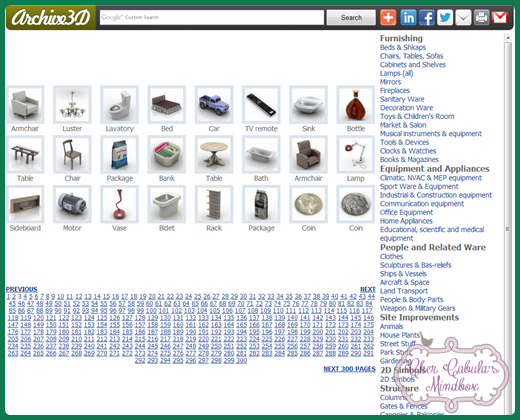 Freebie3d [site link]
Think of Freebie3d as a search engine for 3d models. Enter the keyword for the model you're searching for and it will generate a set of results with thumbnails and point you to the right site where you can get it from.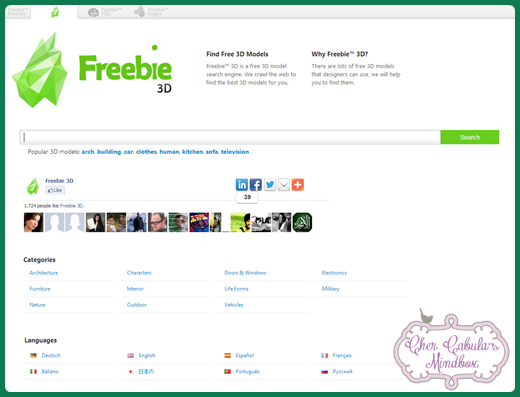 Flying Architecture [site link]
I discovered this site while I was looking for a high-back wire mesh office chair for a corporate interior that I was working on. They have a small collection of 3d models (hopefully they'll grow their database) and is a mix of paid and free models. The free model section is actually not bad. Their models are clean and imports flawlessly in 3d max.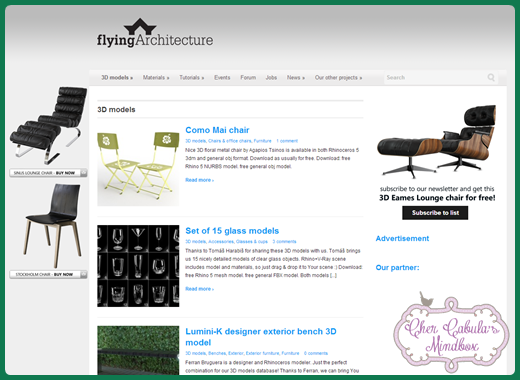 E-interiors [site link]
If you're looking for the 3d model of a furniture piece or fixture with a brand then there's a chance that it's here on this site. The site does require an initial sign up for you to download the free models. Aside from that, you can also choose to download the 2d drawings for that 3d.