Cool and Quirky Finds from Fancy
By Cher Cabula - Wednesday, March 06, 2013
I really wish that they bring the wonderful Fancy boxes here because I can just look hours and hours browsing at the Fancy.com and marvel about all the good stuff there. I love that the selection of products at Fancy are mostly falling on the unique category. Take a look at some of my picks.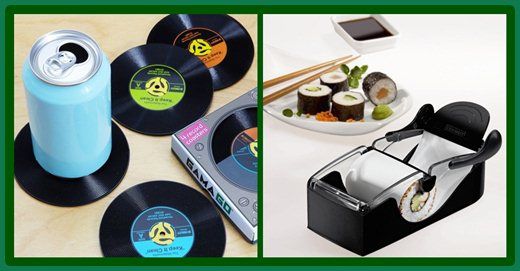 I love eating sushi but I've never attempted to make my very own sushi roll (with a sushi mat and all) but it looks like with this nifty sushi tool, making a perfect sushi will now be very easy.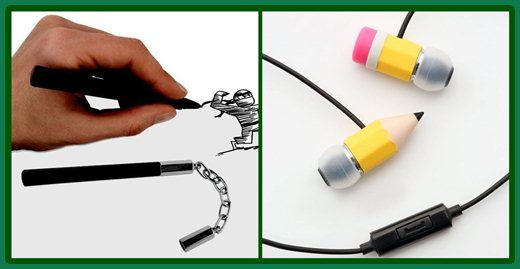 I love that the Magic Pencil Earphones has a quirky design. Maybe an artist would find this perfect. Can you imagine how it would look like on your ears when you're using it?

The Bear Bottle Stopper would probably be of much greater use for someone who loves to entertain guests with wine. This would keep the wine fresh plus it beats plugging the old cork in.
I have a special weakness for office supplies and the quirkier the design, the more I get tempted with it. These cloud shapes look so cute. I think it would brighten up a dull work desk.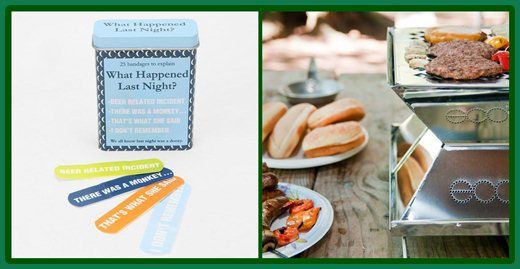 I love eating grilled food and at home, it feels like a feast when a meal is served with grilled meat or fish. We don't have a nice outdoor grill at home maybe that's why I took kind of a liking with this one. Look how portable that is!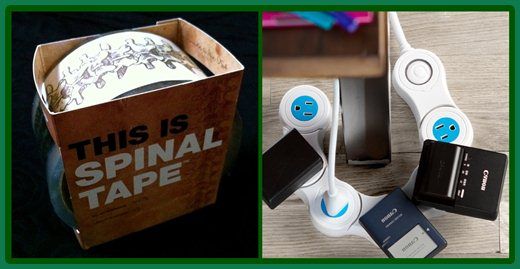 Spinal Packing Tape
and
Pivot Power Power Strip
Think how hilarious a boring old box will become when it has this spinal tape instead of the boring shiny packing tape? Need I say more?
See how this power strip wraps around the table leg? Not only is it unique to the eye and oddly enough, visually pleasing, it also serves it purpose well. Now you would want those normal straight extension cords when you something like this.
You can share your wonderful finds too at
Fancy
and by signing up, you get a fresh look on their newest products. Go to
Fancy.com
now! Oh and you can also follow them on
Twitter
.