Ice Cream for Dogs
By Cher Cabula - Sunday, March 03, 2013
One of the treats that I like giving my dogs on a hot summer day is vanilla ice cream. Apparently so do the folks from Arrfscarf. They specialize in cooking up great recipes for dog treats. Their line of ice cream is not limited to plain vanilla. Their healthy ice cream has three basic ingredients – yogurt, vanilla and honey. Arrfscarf maintains the promise of making only fresh and organic ingredients in their recipes so there's no need to worry if these are healthy for your pets.



Aarfscarf has three wonderful flavors for their ice cream. I don't know though if they tested these first on humans for the balance of the flavors but they sure sound really really tasty. The flavors are: peanut butter bacon, chicken cheddar and beef brisket.



I kinda wish they have this in Manila too but for now Aarfscarf Ice Cream are only for the lucky dogs in Chicago. You may check out their site for more information about this product. Also they have an interesting blog which has a lot of doggie recipe treats. That's fun to check out too.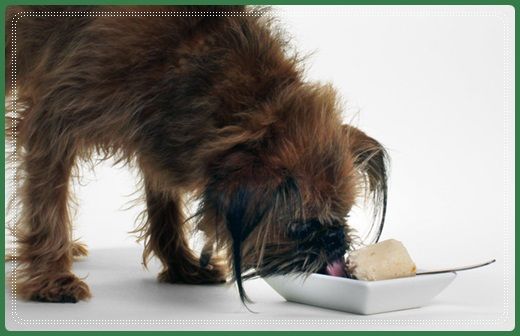 via Coolhunting