Manteresting, the "Pinterest" for Men
By Cher Cabula - Wednesday, March 27, 2013
I've been an active user of Pinterest for a time now and yes I'd have to admit that majority of the site's users are women and most of the pins that I see are abundantly fashion and beauty related. So if you're man who wants to use the site, you'll be bombarded constantly by all things womanly and feminine. I can understand why there was a need for men to have their own Pinterest-like site. Curious about it, I decided to check it out. The site is called Manteresting and it IS a haven for manly things.




The site looks very much like Pinterest except for the logo and the color scheme. Of course, the site designer chose to use black as its predominant color. It's (I guess) more masculine that way. Here's a comparison of the Pinterest site interface and Manteresting.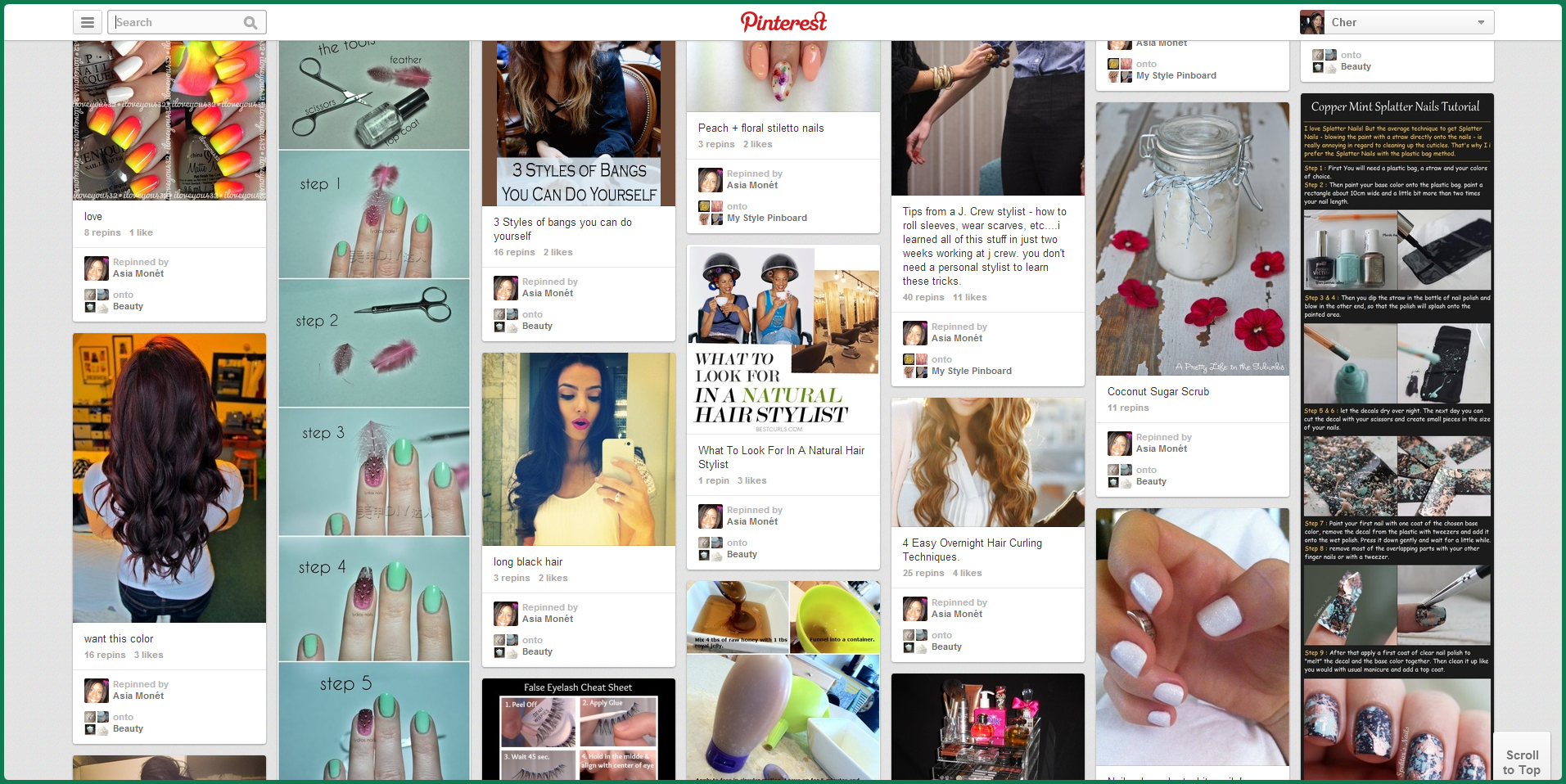 Okay, so yes here's my Pinterest view. I scrolled down to where there's a lot of women-related posts. See the color scheme?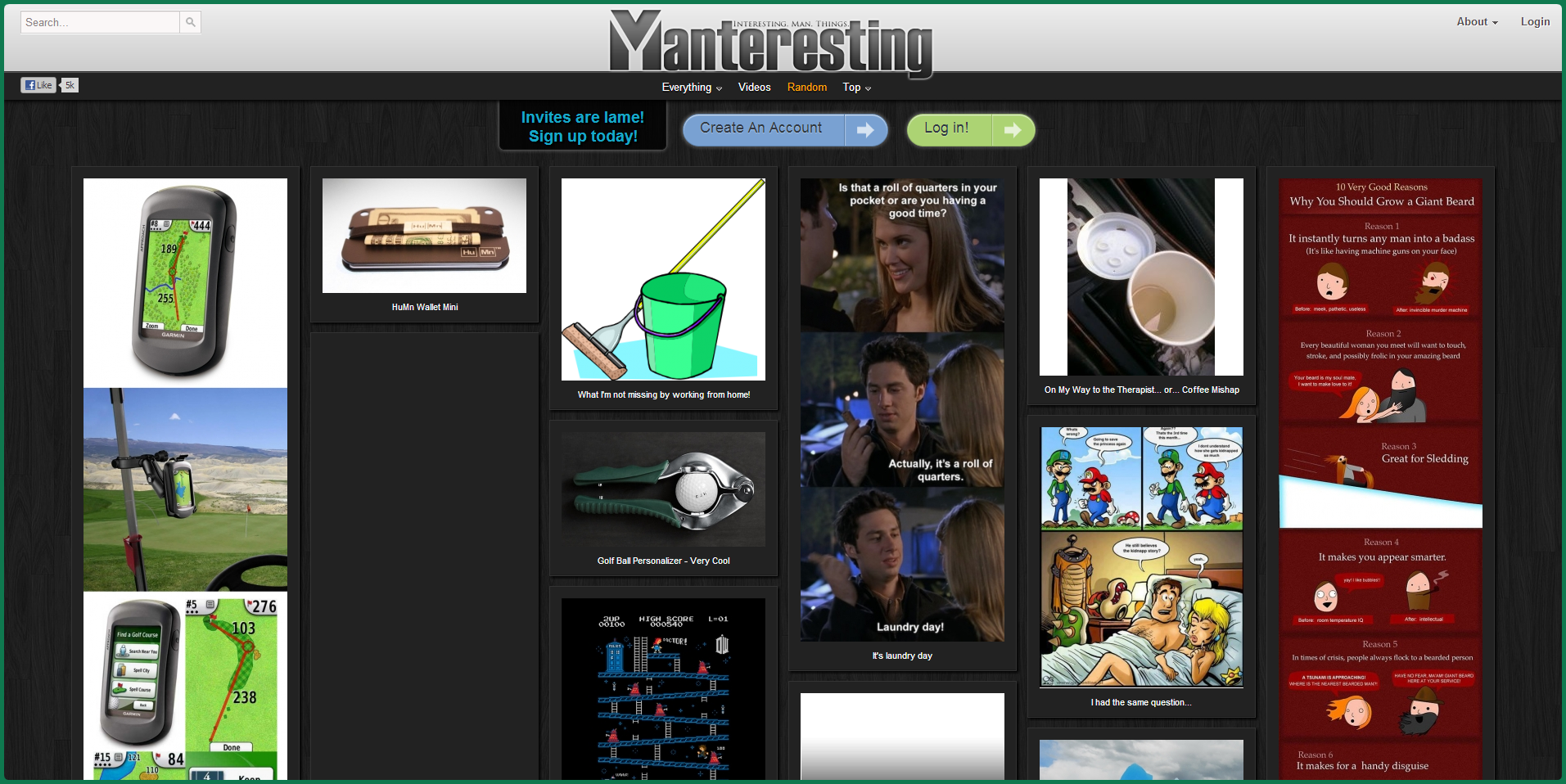 Now here's Manteresting. See the difference? To my woman eyes, the site is definitely masculine to me.
What I find very "cute" and amusing with the site is that instead of pins and hearts you get to "nail", "bump" and "talk" about the images posted on the site. I'm guessing that "nail" is for re-pinning the image and "bump" is akin to clicking like or favorite. Still, the concept is very cool.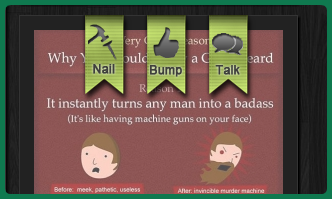 Next I explored the various categories for the photos. There's quite a lot and they range from the normal to the unusual. Here are the ones that I thought worth looking at. First up is the gaming category. Of course I figured I'd find cool things here since I'm a gaming chic as well. True enough, there were a lot of gaming goodness shown there.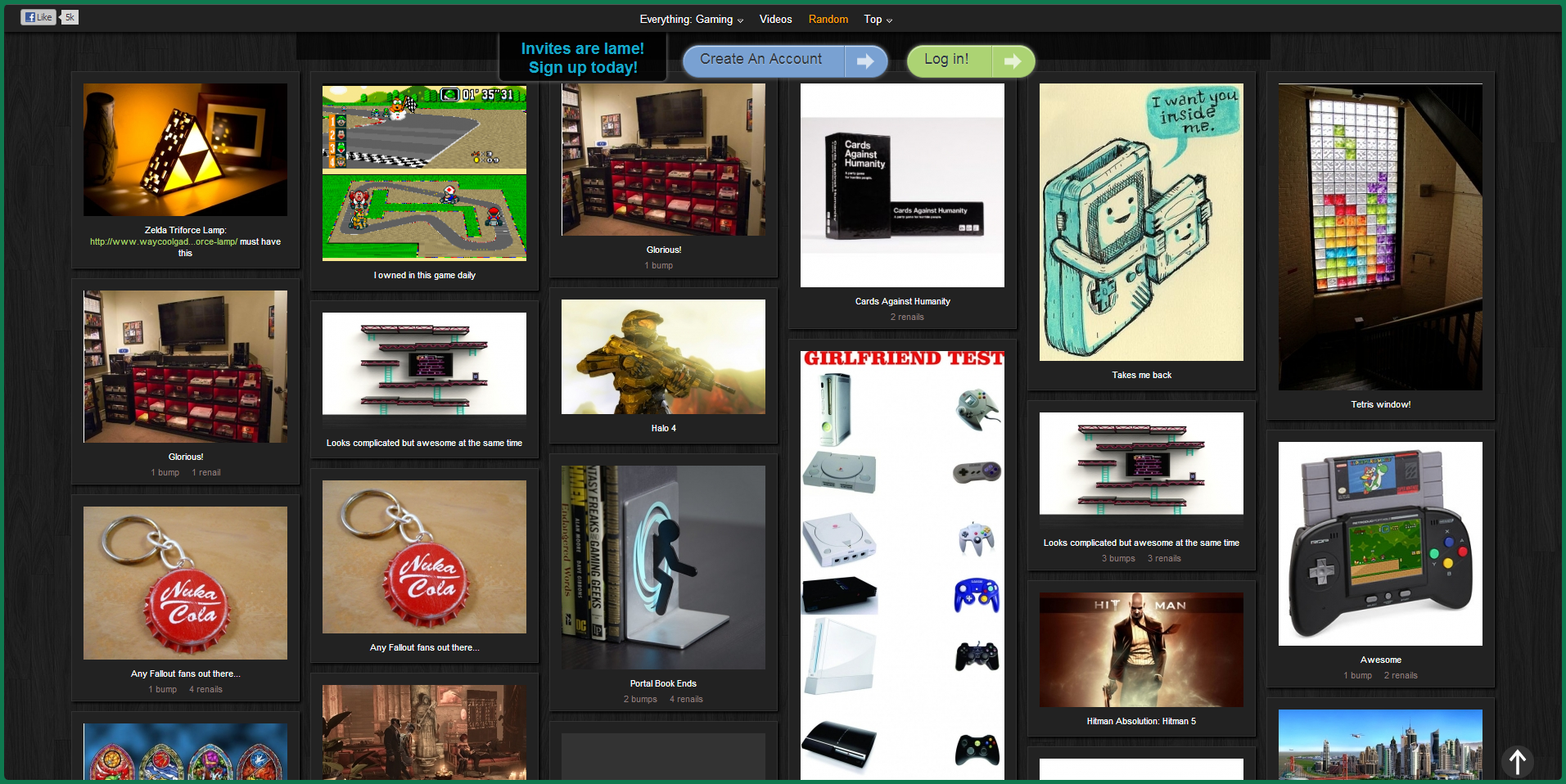 For the geek category, there were a lot of Big Bang Theory pics, Star Trek, Star Wars etc. All of which are very appealing to the geek in me and wouldn't mind re-pinning to one of my Pinterest boards as well.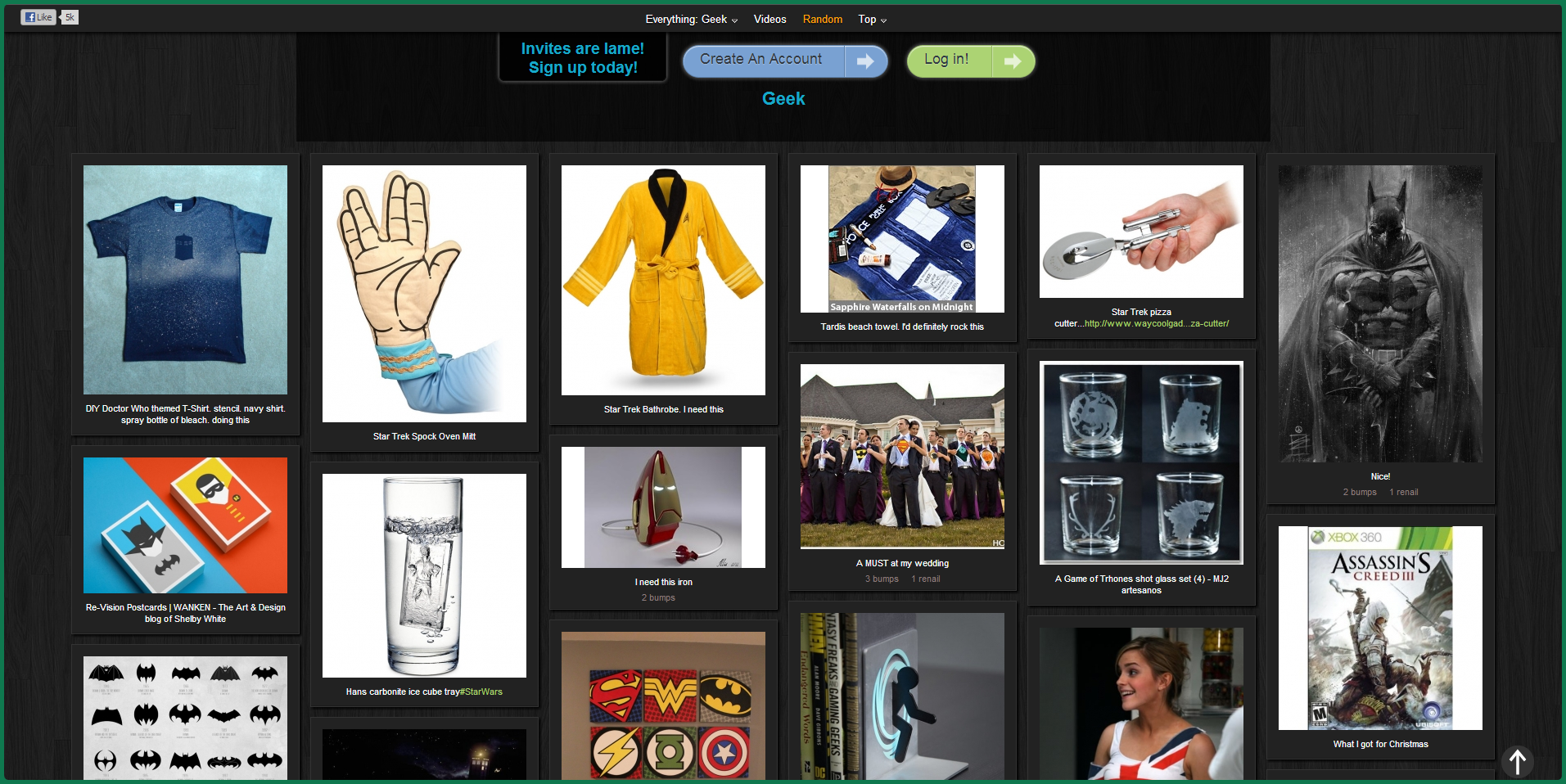 If you're on a diet then you shouldn't venture into the food section of Manteresting. it's filled with photos of oh-my-goodness food for the big boys. It's like seeing video stills from Epic Meal Time.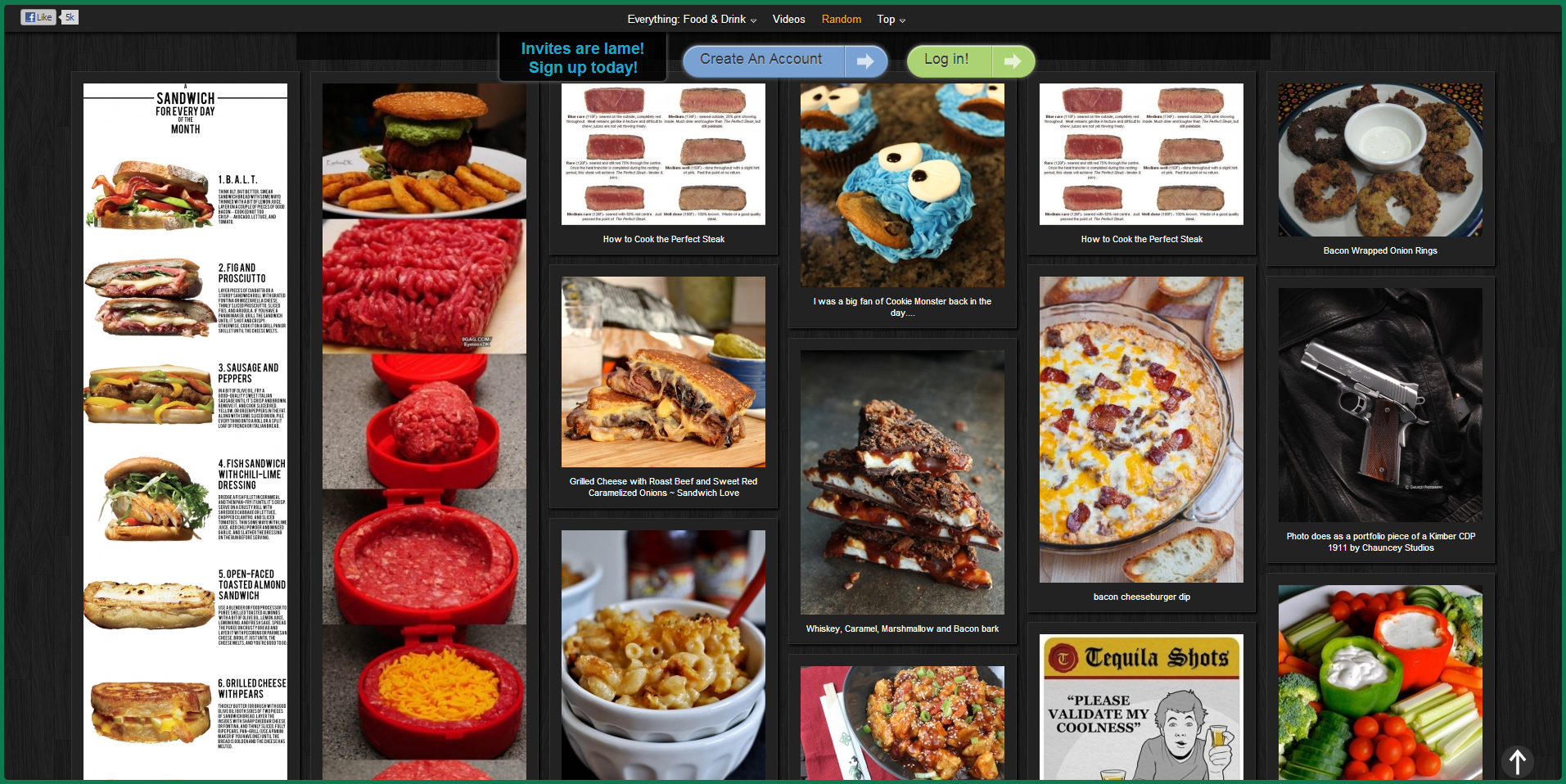 Then I got curious with this category called Manly Things (yes I kid you not). I guess this is where they go when they need a kick of testosterone. Lot's of many things here and some weird products.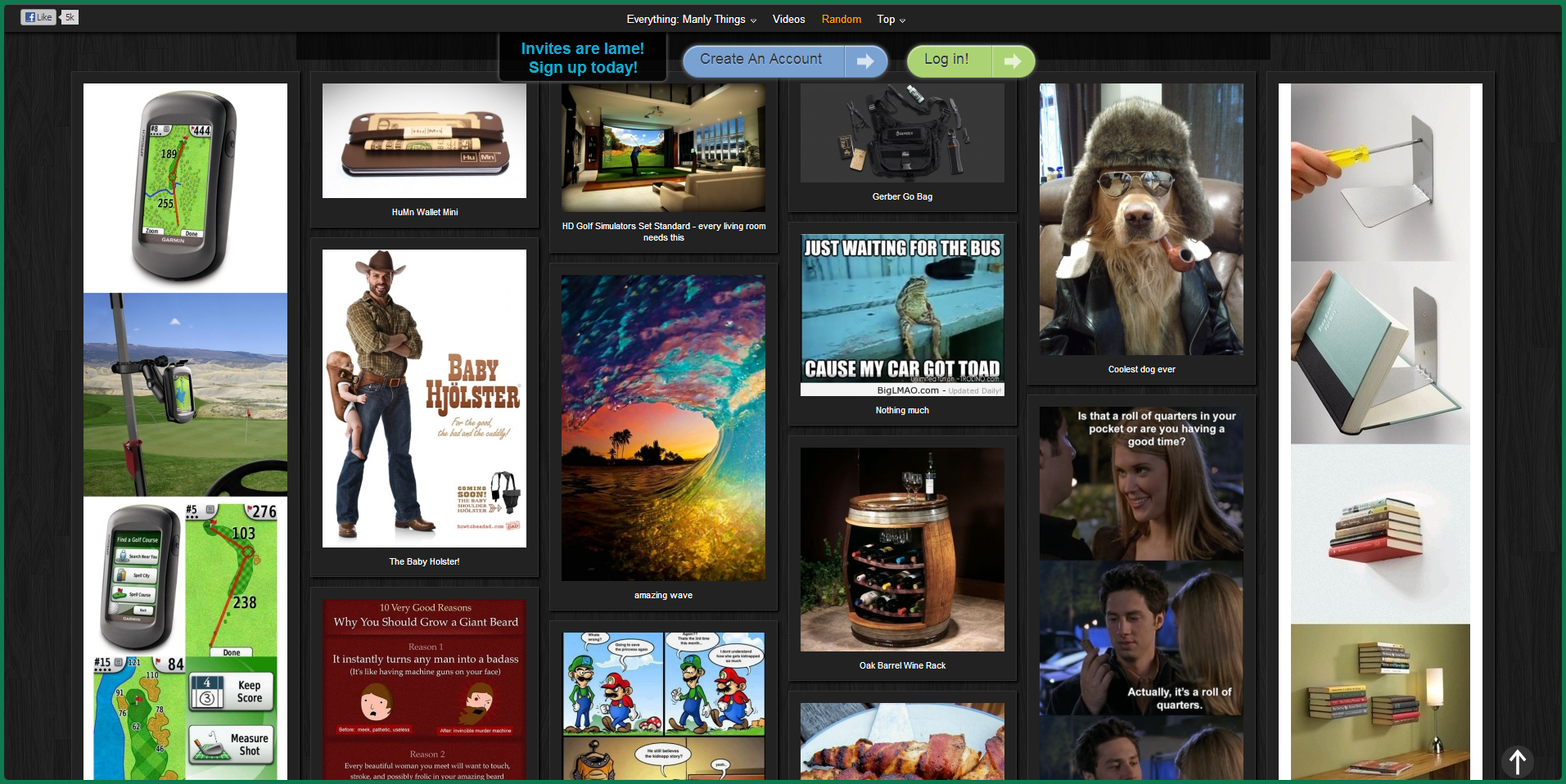 Lastly, I peeked into the house stuff category because the Interior Designer in me said I should. I made a mental note that it will be worth looking at when I'm tasked to design a bachelor's pad.



For all its intents and purposes, Manteresting is a pretty cool site. If found many interesting photos and infographics there that are both amusing and funny. Men can lose hours just browsing through the image galleries. Signing up is free too, no need to wait for an invite. Will you give it a try?