Playing Candy Crush Saga on Facebook and on my Android Tablet
By Cher Cabula - Sunday, March 03, 2013
The other day, I posted on my Facebook how frustrated I was getting for being stuck in the same level of Candy Crush Saga for several days. As of writing this post, I still haven't gotten past level 35 and it's keeping me scratching my head in irritation. Stubbornly though, I know I'll still play the game until I catch up on my friends who are all in the higher levels. They're all so far ahead of me! If you're not one of the million players already enjoying the game, read on to see why this game has got so many hooked.

THE GAME
A matching game that lets you match 3 or more pieces of candy to gain bonuses, powerups and to complete a level.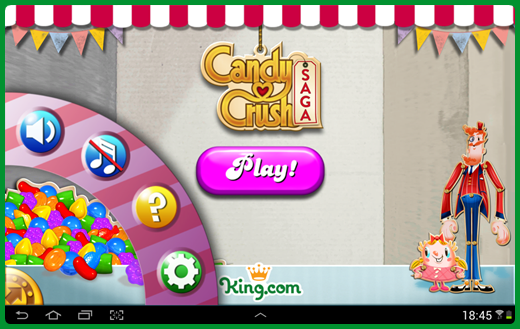 You can download the Candy Crush Saga Android game from the Google Play Store for free or alternatively play the app on Facebook. When you sync the app on Facebook and your Android device, you get to beat your friends in a race to get to a higher level or ask them for help to progress in the game further.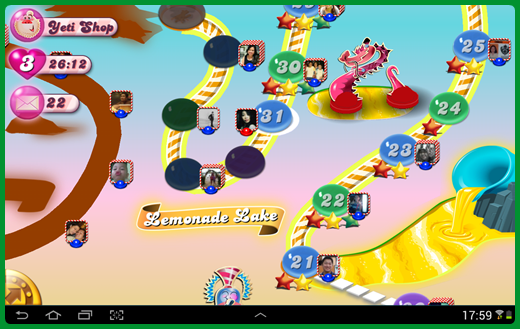 As you can see, there are several areas for you to conquer and visit in Candy Crush Saga and each level is snaking and winding into the areas. You can see what level your friends are in too.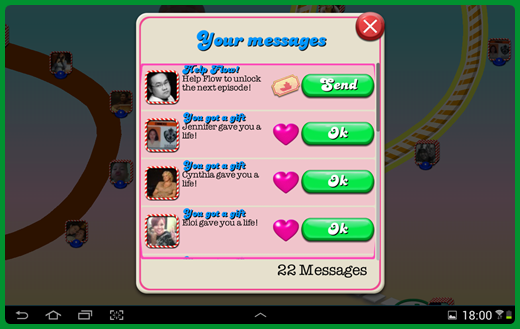 Here's the typical screen you'll see as soon as you start the game. You'll see the help and the requests for help from your friends.
Here's a typical game screen for a level in
Candy Crush Saga.
On the left are your powerups, game objectives, the moves you still have and your score. On the right is the matching game screen. You may observe that it's not a typical square grid. That's what makes it so much more fun.
You gain stars for completing a level and you get to see if you've beaten your friends scores too.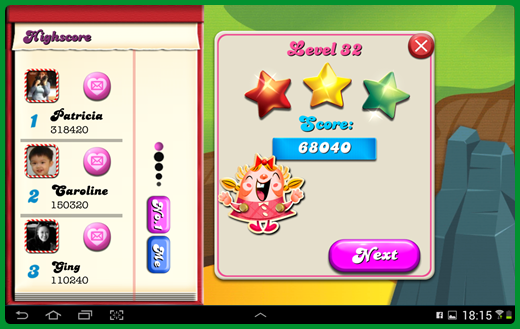 If you've gained enough score and if you've progressed at certain levels of the game, you'll get these bonus awards. You can use some of the boosters to help you complete a level in the game however, some boosters need to be bought with Facebook credits or cash.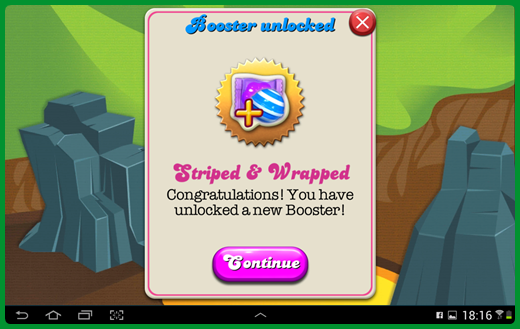 What I love about
Candy Crush Saga
is that there's an extra challenge that can await you at each level. You can sometimes be asked to clear all the jelly's in the board or bring down all the ingredients that are trapped in the grid.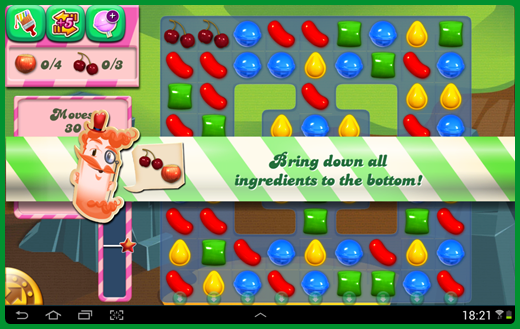 So there you are, as of now the number of levels for
Candy Crush Saga
is past a hundred and I'm only past level 30. I have a looong way to go. If I could, I'll play
Candy Crush Saga
all day but you do have a 5 life limit per game. You can get more life by asking your friends or by waiting 20 minutes or so for the life meter to fill up. Which reminds me, I'm now off to play another round. Wish me luck!