Buzzego: A Visually Appealing Information Hub
By Cher Cabula - Wednesday, June 19, 2013
One of the sites that I've started to frequent is Buzzego. As a blogger, especially when I have a bad case of writer's block, I find it very useful and inspiring to browse information aggregator sites. Buzzego is one such site but it's fairly new. However, compared to the other much older aggregator sites (i.e, Digg, Pulse), I'm loving the design and usability of Buzzego more and more since I've started to use it. The site has a minimalistic feel, the articles are presented as pins and it's very easy to use.

You start off by signing up for an account on the site and choosing your pandas. Pandas in Buzzego are actually the topic categories that you would like to see in your feed.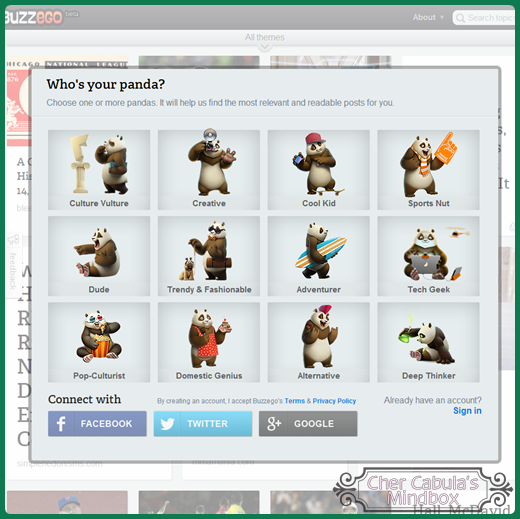 Here's the default launching page for Buzzego when you've signed up for an account with the "pandas" you chose visible in the feed.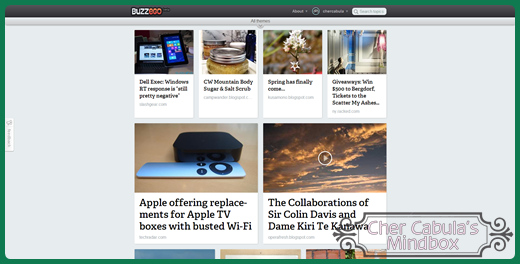 You can further choose to enhance this feed by hovering on one of the articles until you see the category and sub-categories that it belongs to.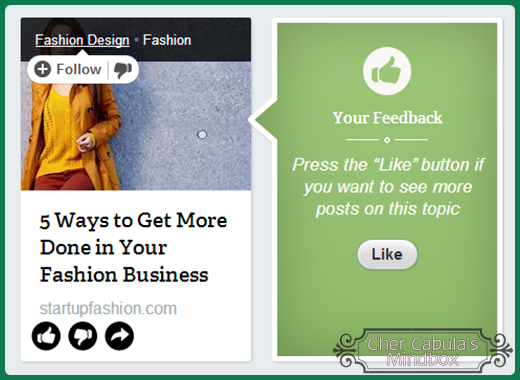 When you click on the topic heading, it filters out all the rest of the other articles and just displays the ones relevant to it. Under this header, you can choose to follow the feed by clicking the "Follow" button. Or you can also do a topic search to find the topic you're looking for.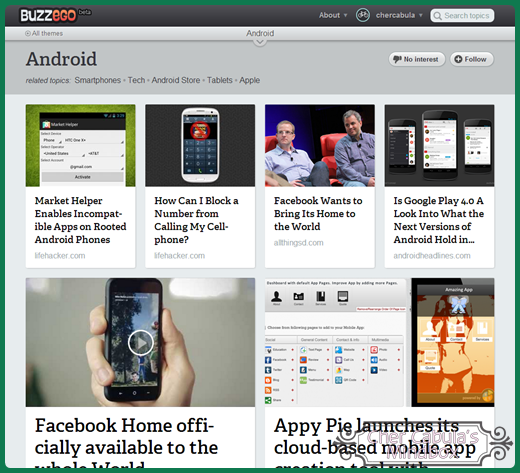 You can access the topics you've subscribed to by bringing down the topic tab. You'll see here that I've already subscribed to a LOT. Teehee.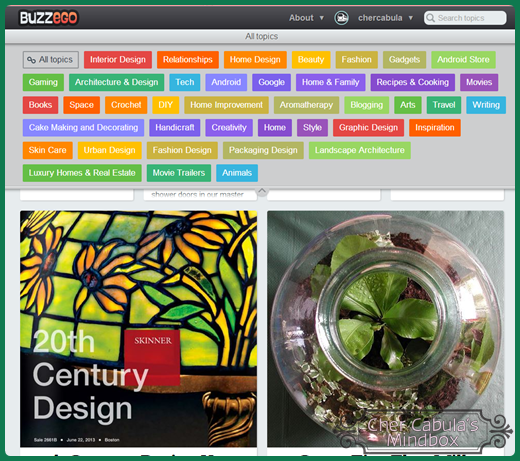 When you open an article, you may choose to view it on the Buzzego site via a floating window or you can also choose to go to the original site.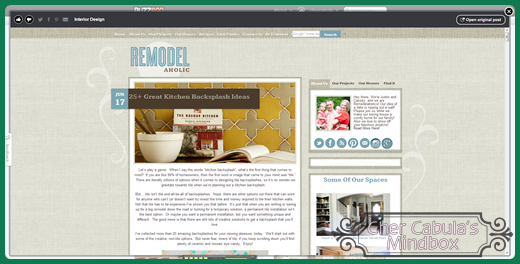 I love that Buzzego is visually organized and I have full control of the article feed. It's also a plus that I discover new sites here as well. So if you're looking to find new blog topic inspiration or is just an avid reader of various topics, Buzzego is a relatively great source.