Learn how to Make your Own Ice Cream with Illustrated Ice Cream Recipes
By Cher Cabula - Sunday, July 21, 2013
Just yesterday at the grocery, I thought to buy some Ice Cream as our dessert after dinner last night. I was delighted by the many choices for flavor available but at the same time also disappointed because there wasn't one that I wanted. It made me wish that I could just make my own ice cream instead. Can you really just make one at home? This reminded me of a site that I discovered though the Smashing Magazine newsletter.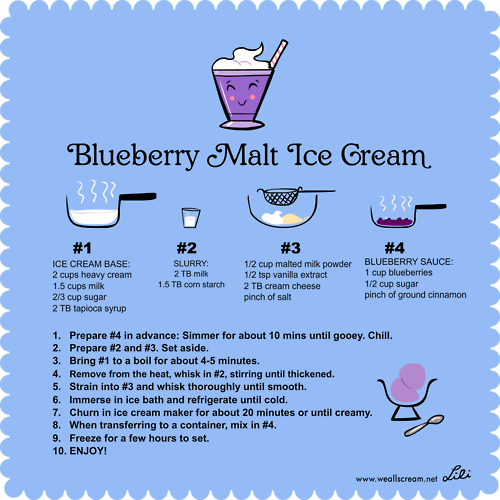 We All Scream plays host to illustrated ice cream recipes made by artist-animator Lili Chin. Just seeing the sheer number of recipes on the site is enough to convince you to make an attempt at ice-cream making. The illustrations are just adorable and the recipes collected looked fun and delish to try out. Browsing through her Flickr galleries made me crave for ice cream so much. Here are some of the recipes that I liked.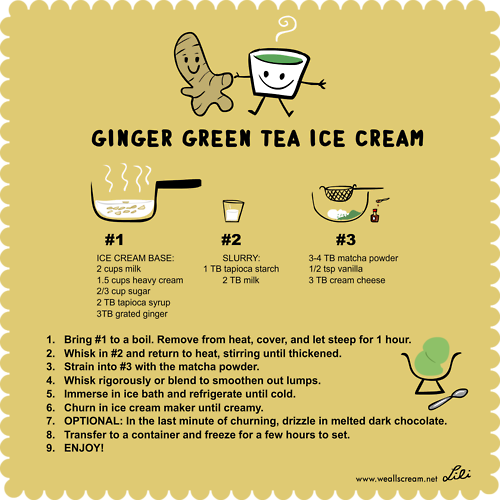 I have such high praise for the site and of Lili's work. I just the love the unique concept of the site and the passion of Lili for the hobby that just comes across the pages.

Illustration images by Lili Chin from We All Scream
→ ♥ ←

Cher is a practicing Filipino Interior Designer with a passion to discover and learn new things. Follow her on
Twitter
for more updates.
Creating Spaces
is her design blog, check out her
Mindbox
for more and upcoming is her blog on tips and crafts called
Little Rock Creations
.