How a Kaiju Visits a City in Pacific Rim
By now, you've probably seen trailers of the movie
Pacific Rim
and would probably be as convinced as I am why it's one of the most anticipated films this year. The geek in me gets goosebumps at hearing Glados' voice in the trailer.
Pacific Rim
features the Earth close to being depleted of its resources and plagued by a creature called Kai Kaiju.
Humankind won't go down without a fight though because they've created a means to battle the giant creatures in defense of the planet. Mankind's weapons are called
Jaegers
which are massive robots, kinda like the mechs in
The Matrix Revolutions.
Here's one of the recently released stills from the film where the Kaiju wreaks havoc in Manila and leaves a sort of unsightly present.
My, my what big poop you have oh Kaiju.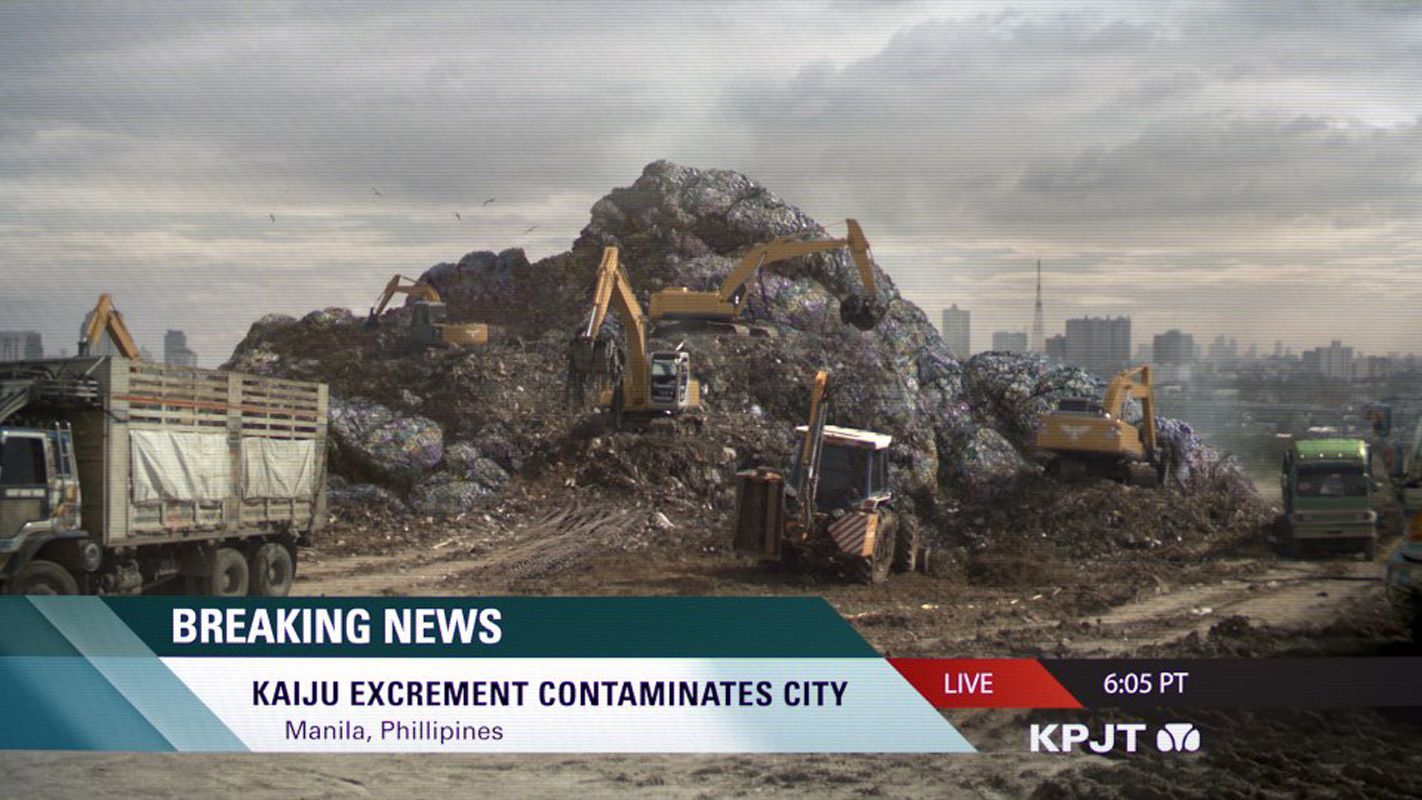 Pacific Rim
is due to be released on July 11 and will star Charlie Hunnam, Rinko Kikuchi and Idris Elba. The film is directed by
Guillermo del Toro
and distributed by Warner Bros and Legendary Pictures.