Avengers: Infinity War Start Production
By Cher Cabula - Thursday, February 16, 2017
Last night, my boyfriend and I were geeking out while watching the recently released featurette for Avengers: Infinity War. He has read the entire story arc whereas I was very much interested in reading it myself. I started to badger him with questions about the stones and I'm guessing that there will be some fun discussions on this in the coming months.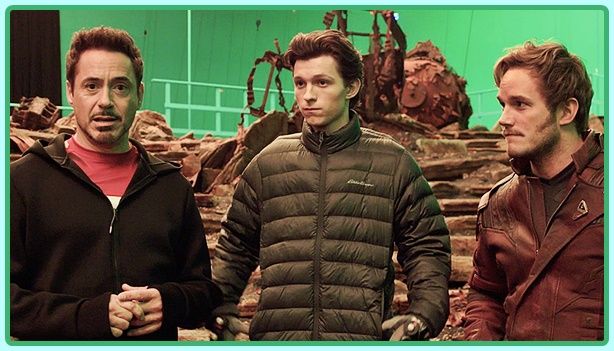 I've included the teaser video for the start of the production and I'm stoked to see Star-Lord (Chris Pratt) spearheading day one. Here are some nice tidbits from the production teaser:

Tom Holland will be reprising his role as Peter Parker/Spider-Man.
Chris Pratt's Peter Quill/Star-Lord will also be joining the fray.
Robert Downey Jr. still fondly remembers the Mark 42 from "Iron Man 3"
"Avengers: Infinity War" kicks off with tension as Captain America is still on Iron Man's "S-List"
Reflecting on his appearance in the first "Iron Man" to "Avengers: Infinity War," Downey says "[Tony Stark] has matured a bit. What has changed is the universe around him."
Stark's universe now involves Peter Parker, the Guardians and Doctor Strange.
Joe and Anthony Russo have never fought on set
The three Avengers the Russo brothers would go on a family vacation with: Tony Stark, Peter Parker, and Vision.
Start of production officially began last month in Pinewood Atlanta.
Thanos will be "the most frightening villain the Avengers have ever faced;" he'll show us all why he's "the biggest, the best, the baddest villain that we've ever had."
The Avengers are completely unprepared to face Thanos as a result of the events of "Captain America: Civil War" leaving the Avengers a team name with no team members.
Get ready for the Guardians of the Galaxy / Avengers team-up as we see Thor fighting alongside Rocket Raccoon.
The Russo brothers confirm two films will be deeply connected – "these next two Avengers films will be an event like no one has ever seen on film before"
Downey drives that point home as we've come to learn the next two Avengers will be filmed back-to-back for a "year of fun-filled lensing"
Avengers: Infinity War
will be divided into two parts. This makes sense because the plot is quite lengthy and we wouldn't want a condensed undercooked version don't we? The first film will hit the US on May 4th, 2018 while the second film will be a year after on May 3rd.
Infinity War
will be bringing together all those end credit teasers that we've been seeing in the Marvel movies since Iron Man in 2008. A decade of films mean that we'll be seeing a lot of well loved actors reprising their roles including, Robert Downey Jr., Chris Evans, Chris Hemsworth, Elizabeth Olsen, Sebastian Stan, Scarlett Johansson, Chris Pratt, Zoe Saldana, Benedict Cumberbatch, Pom Klementieff, Tom Holland, Peter Dinklage and Josh Brolin as Thanos.
Avengers: Infinity War