Beauty and the Beast Final Trailer
By Cher Cabula - Wednesday, March 01, 2017
It's only a few days left before we get to experience the magic of the live-action adaption of Beauty and the Beast which stars the amazing Emma Watson as Belle and Dan Stevens as the Beast. From the moment they've released the first trailer which effectively mimics frame by frame, the beloved Disney classic animation, it had been received with much anticipation. I too cannot wait! Mark your calendars as it hits Philippine cinemas on March 16th.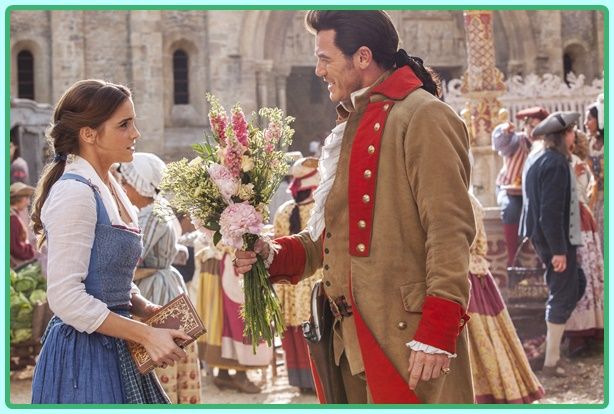 Beauty and the Beast will follow the journey of Belle and her sacrifice to be the prisoner in a Beast's castle. Here she learns to understand the man behind the hideous exterior and gets friendly with the enchanted staff.


The final trailer has been released and I can't say how remarkable it is that there are so many familiar scenes in the live-action film. They were also able to capture the costumes. The film also stars Luke Evans as Gaston, Kevin Kline as Maurice, Josh Gad as Le Fou, Ewan McGregor as Lumiere, Stanley Tucci as Cadenza, Gugu Mbatha-Raw as Plumette, Ian McKellen as Cogsworth and Emma Thompson as Mrs. Potts.

Beauty and the Beast
→ ♥ ←

Cher is a practicing Filipino Interior Designer, a full-time blogger and aspiring calligrapher with a passion to discover and learn new things. Follow her on Twitter for more updates and please like her Facebook Page too, you'll find something interesting, inspiring and fun posts there daily. Check out her Mindbox for movies and lifestyle updates. If you're an aspiring calligrapher and an art enthusiast, say hello at Cher's Creative Space.