Red Talks with Daphne
By Cher Cabula - Friday, March 31, 2017
Last week, I was fortunate enough to be invited to the launch of Red Talks with Daphne, a new project done in partnership with AirAsia. As you all know, AirAsia is responsible for bringing the concept of affordable travel to the ever growing tourism market in Asia. The event was hosted by Gino Quillamor of Monster Radio RX 93.1 and of course Ms. Daphne Osena-Paez.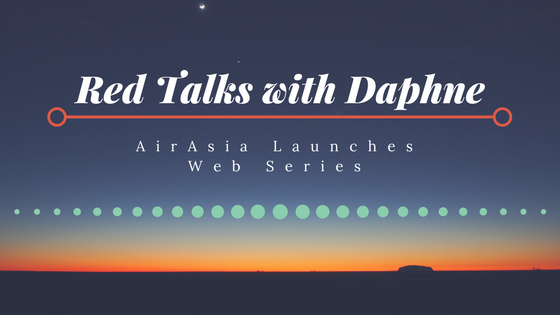 The event was held at the VIP Cinema at the new Venice Mall in Taguig. It was a very relaxed event attended by fellow media colleagues and since it was my first time in that mall, I was impressed by the cinema's lazy boy seats.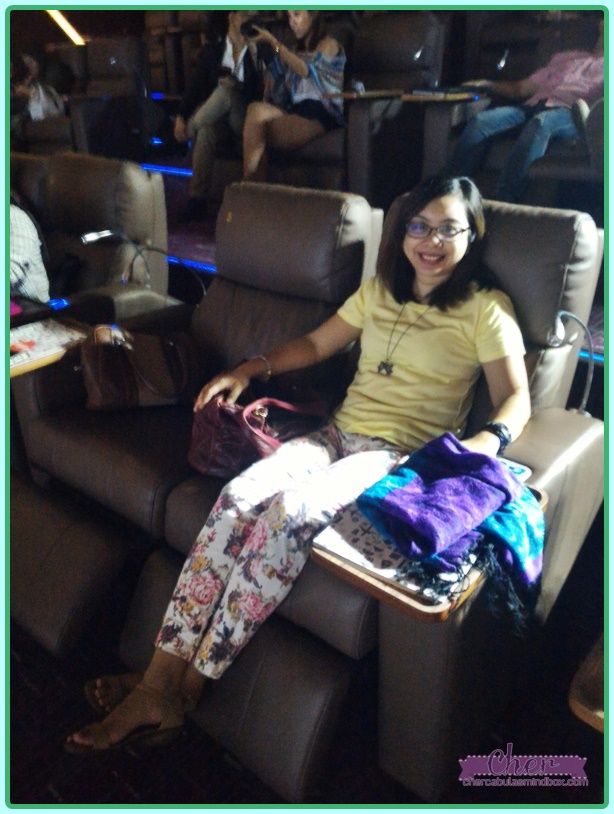 We had our feet up and listened to this wonderful project that aims not only to inspire but also to bring awareness of the uncommon travel places in Asia that needs to be on one's travel bucket list.


Red Talks with Daphne is a six-part webisode series that can be seen on AirAsia's Facebook page. Take a look at the rundown of episodes for this series.


Episode One:
Destination: Dream (The Man with the Red Cap)


The pilot episode which already launched last March 25th featured an interview with the CEO, Tony Fernandez as he talked about the airline's humble beginnings and what his plans are for air travellers in the nearby future. It is also a look into their headquarters in Kuala Lumpur.


Episode Two:
Destination: Fly
Here, Daphne talks to the cabin crew and gives us an insight about the rigorous training that they do in order to gain recognition as being a world-class airline.
Episode Three:
Destination: Good (The Silversmiths of Arkomjogja)
Daphne takes us to Jogjakarta, Indonesia and looks into their architecture and the products of a true silversmith. This episode highlights the work of AirAsia Foundation as they keep these ancient traditions alive.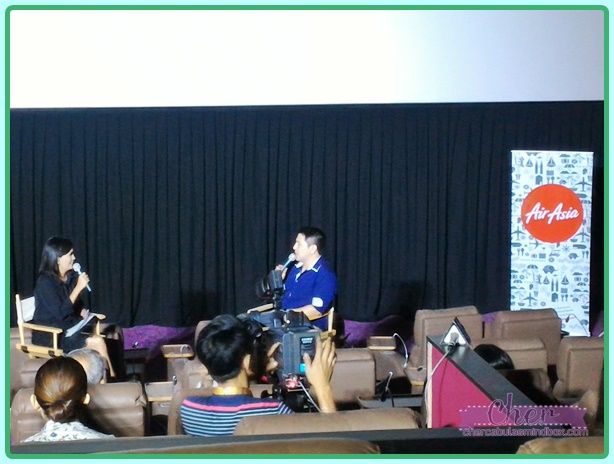 Episode Four:
Destination: Unity
This episode talks about how AirAsia makes it convenient for the trade markets in the ASEAN region to be more affordable, fun and exciting. AirAsia is connecting thousands of islands, cultures and people thus empowering economy and communities.
Episode Five:
Destination: Harmony
Palawan is incredibly beautiful and it is in this paradise that this episode takes place. Daphne talks about pearl production and the campaign to protect Palawan's marine biodiversity through responsible eco-tourism.
Episode Six:
Designation: Freedom
The finale will be a tribute to travellers from all walks of life as the viewers take a closer look at Shanghai, China.


Red Talks with Daphne was made possible through the collective works of AirAsia Foundation, the AA Big Loyalty Programme, Hyatt Regency Yogyakarta and the Flower Island Resort Palawan and Jewelmer.


Red Talks with Daphne

→ ♥ ←

Cher is a practicing Filipino Interior Designer, a full-time blogger and aspiring calligrapher with a passion to discover and learn new things. Follow her on Twitter for more updates and please like her Facebook Page too, you'll find something interesting, inspiring and fun posts there daily. Check out her Mindbox for movies and lifestyle updates. If you're an aspiring calligrapher and an art enthusiast, say hello at Cher's Creative Space.