On to Episode Two of Red Talks with Daphne
By Cher Cabula - Tuesday, April 11, 2017
The second episode of this six-part webisode series is now up on the AirAsia Facebook page with a feature on what it takes to be an AirAsia Cabin Crew. The cabin crew had been nicknamed Allstars and check out how they have been undergoing rigorous training to give world-class service.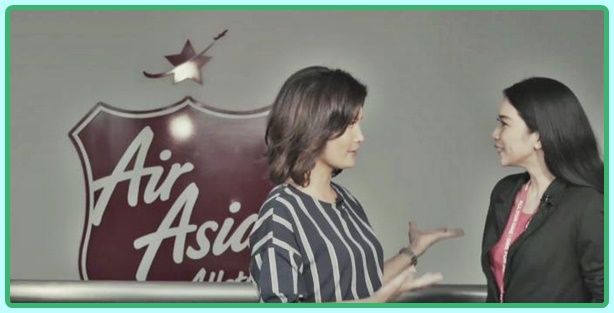 Red Talks with Daphne started during the last week of March which aims to spread more knowledge about the advocacies of the airline as spearheaded by Tony Fernandez.


Watch the full episode below and watch out for Episode 3, next next Saturday (April 22).

#AirAsiaRedTalks
Red Talks with Daphne Episode Two

→ ♥ ←

Cher is a practicing Filipino Interior Designer, a full-time blogger and aspiring calligrapher with a passion to discover and learn new things. Follow her on Twitter for more updates and please like her Facebook Page too, you'll find something interesting, inspiring and fun posts there daily. Check out her Mindbox for movies and lifestyle updates. If you're an aspiring calligrapher and an art enthusiast, say hello at Cher's Creative Space.