Quick Thai Food Lunch at Thai Dara
By Cher Cabula - Saturday, June 17, 2017
At lunch one time, the hungry bellies of me and fiance had us exploring one of the many restaurants inside Pioneer Supercenter. He had been craving for Thai food for a time now and we think we've just found a good place to come back to. The little Thai gem that we found was a restaurant named, Thai Dara.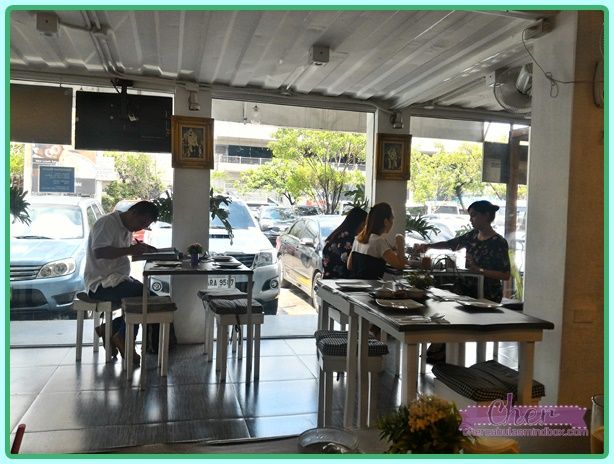 If you're planning to eat here, I suggest you devote a little extra time for parking because it's a shared parking with the supermarket and the numerous restaurants in the compound and if you're there particularly at lunch time, parking would already be full. The interiors of Thai Dara are quaint, cozy and mostly with a white color scheme.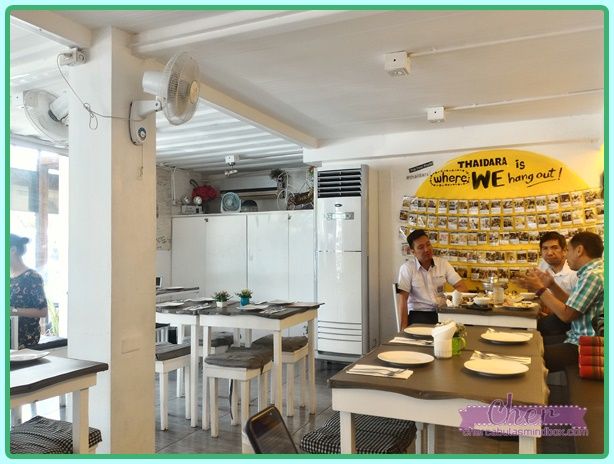 Not the usual Thai interiors that we are used to. However, daylight here is amazing. It's great for food photos. Here's what we had for lunch.
Pork Satay (Php 209)


Pad Thai (Php 229)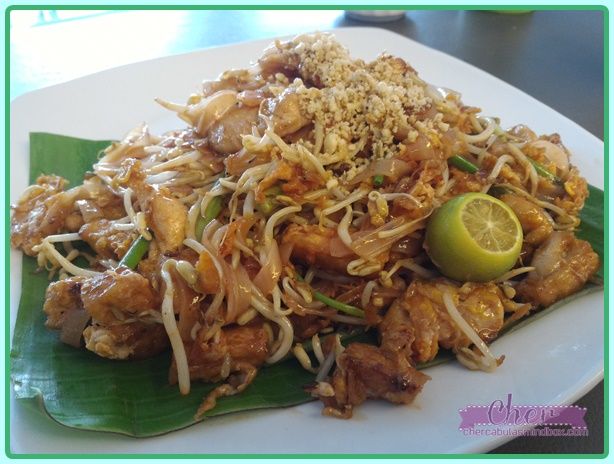 Crab Fried Rice (Php 229)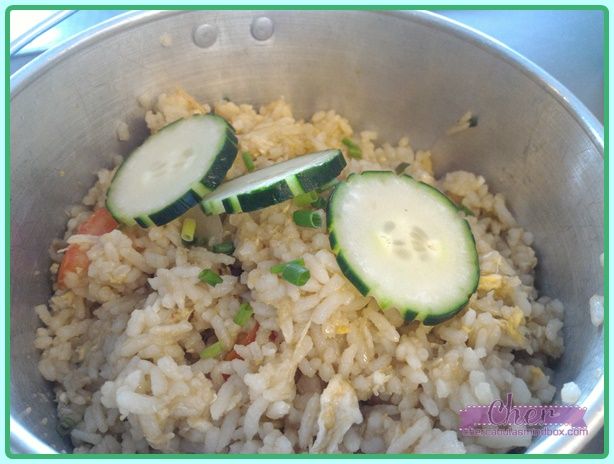 Salmon Belly (Php 279)


Thai Iced Tea (Php55)




VERDICT
The food was sooo good. It was definitely a good pick for our Thai cravings. The serving sizes were just right. The food is a bit pricey for those in a budget put the price and serving sizes more than make them worth it. We'd definitely come back to eat here, there's just one thing though, the resto doesn't have a good exhaust and there's a good chance you'll come out smelling so much like Thai food.

Thai Dara
Pioneer Supercenter Supermart
Pioneer Corner United Street,
Kapitolyo, Pasig City
6249727
09178537887

→ ♥ ←

Cher is a practicing Filipino Interior Designer, a full-time blogger and aspiring calligrapher with a passion to discover and learn new things. Follow her on Twitter for more updates and please like her Facebook Page too, you'll find something interesting, inspiring and fun posts there daily. Check out her Mindbox for movies and lifestyle updates. If you're an aspiring calligrapher and an art enthusiast, say hello at Cher's Creative Space.